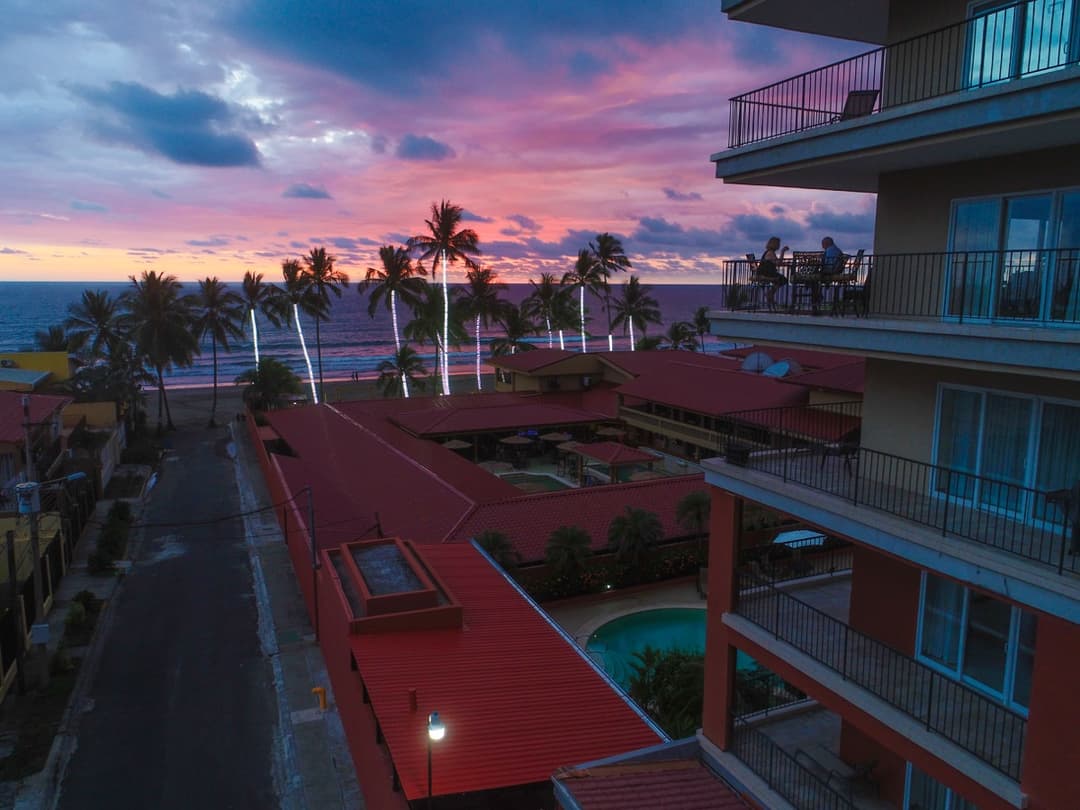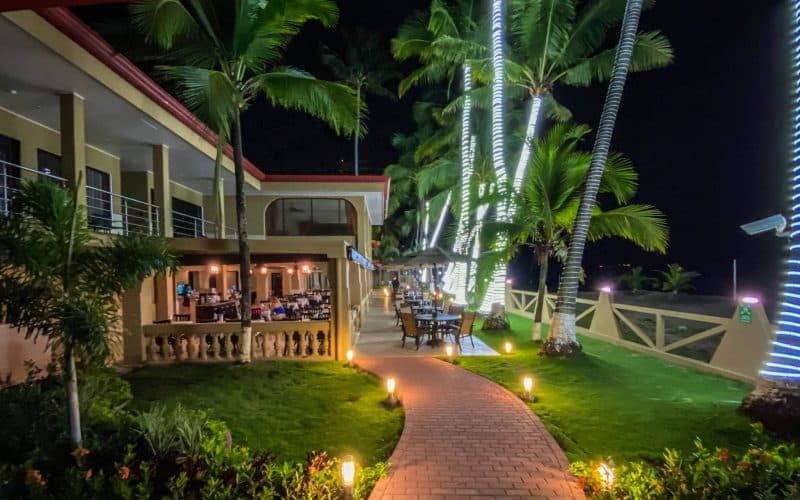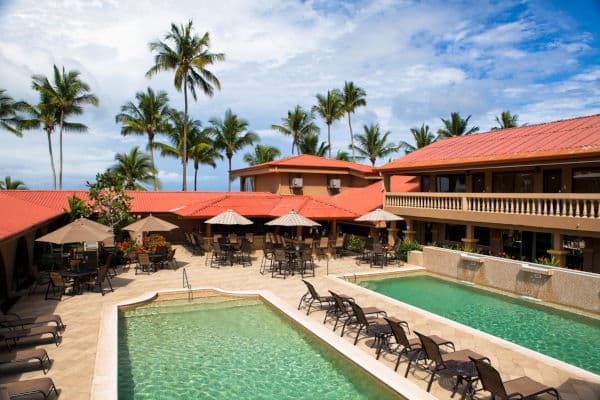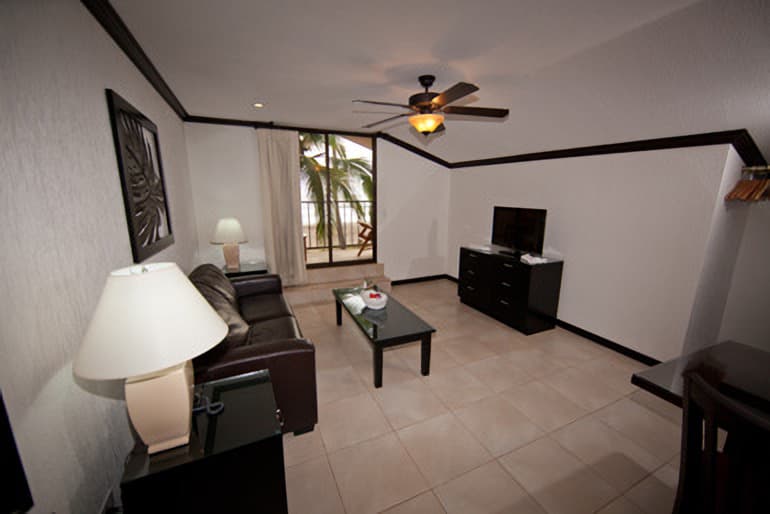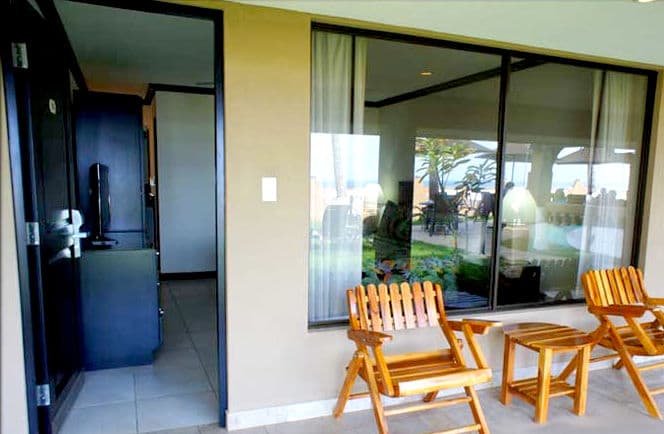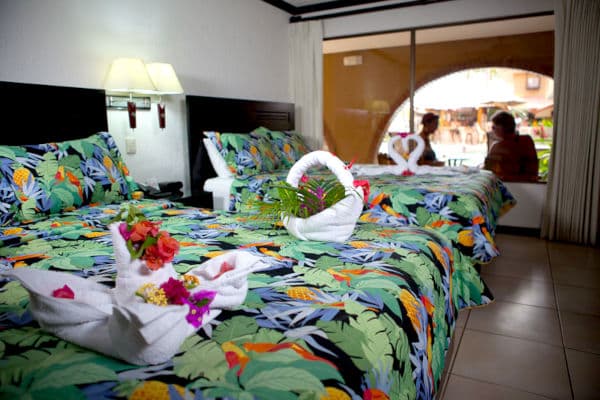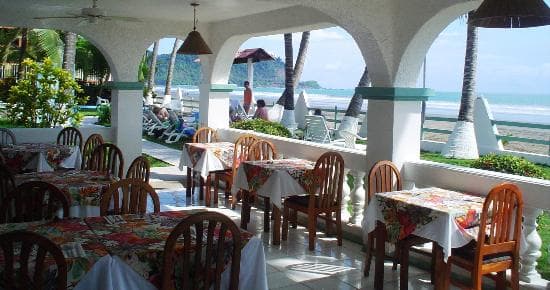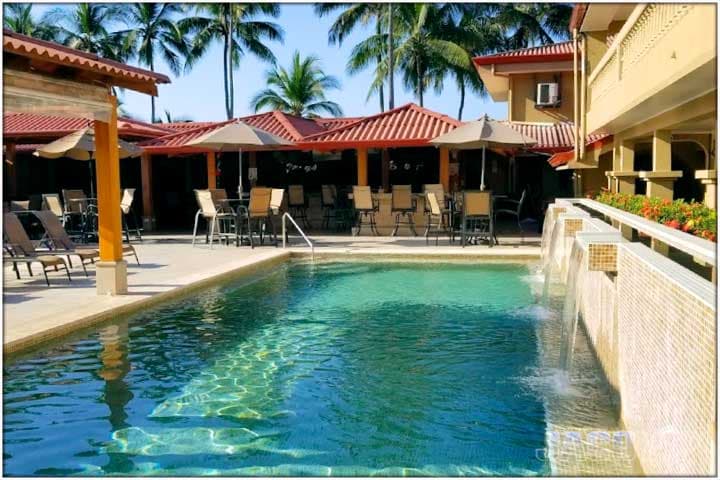 Courtyard & Poolside
1 Bath
Includes air-conditioning, in-room safe and patio.
In summary, Hotel Cocal and Casino is a great accommodation option for adults that want to mix beach and nightlife into their vacation.  With tours leaving the Jaco town center daily and an enormous selection of activities, a vacation at Hotel Cocal could be a great fit for you and you group!
Zip-lining, whitewater rafting, kayaking, snorkeling, river boat tours (where you can see crocodiles), birdwatching tours, and surfing are only a few of the tours offered in the area.  Also, if you're a surfer, head just 15 minutes south to Playa Hermosa and surf waves that are professional quality.
Hotel Cocal and Casino is a 4 stars luxury hotel, a true oasis of leisure, situated directly on Costa Rica's, Playa Jaco, offering guests a beach front hotel option during their vacation.
The natural beauty with discreet luxury compose a magnificent picture and promise unforgettable relaxing moments.
Hotel amenities include swimming pool, restaurant, bar, casino, and internet. You'll have a front row seat to all the action of Playa Jaco, while having the luxury of a hotel and casino. While at Hotel Cocal and Casino, guests will be mesmerized by the breathtaking sunsets of Playa Jaco, as well as the friendly Tico culture.
Guests at Hotel Cocal and Casino are truly able to enjoy all of the amenities that the hotel has to offer. Because it's located so close to the Jaco town center, guests are able to easily walk into town and check out the shops and of course, the beach!
The town of Jaco rests on the Pacific Ocean, just a short drive from a few of the world's most spectacular National Parks. Take a day trip to Manuel Antonio and gaze at some of the world's most rare species of birds, mammals and reptiles.
Low Season - Courtyard
April 16 – November 30 • $160 (Friday & Saturday)
$140
/person
High Season - Courtyard
December 1 – April 15 • $200 (Friday & Saturday)
$180
/person
Low Season - Poolside
April 16 – November 30 • $170 (Friday & Saturday)
$150
/person
High Season - Poolside
December 1 – April 15 • $210 (Friday & Saturday)
$190
/person