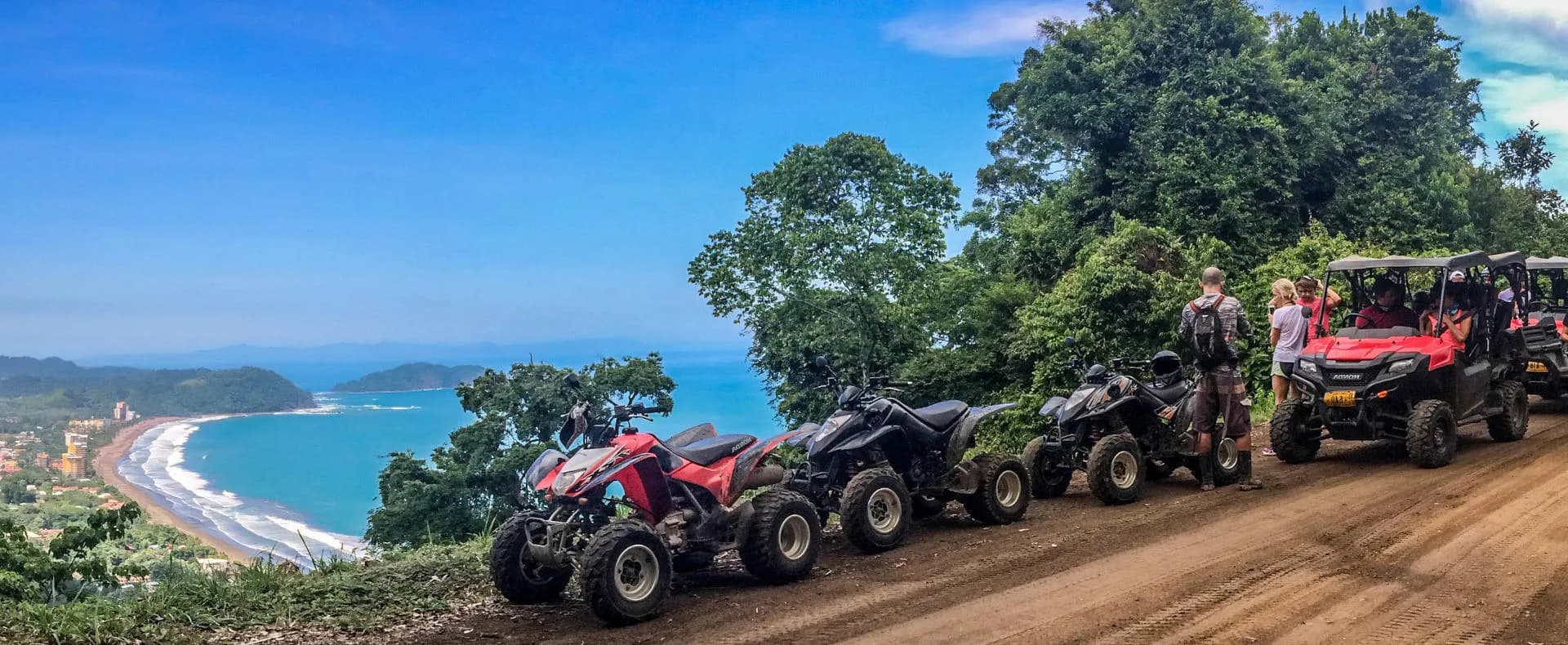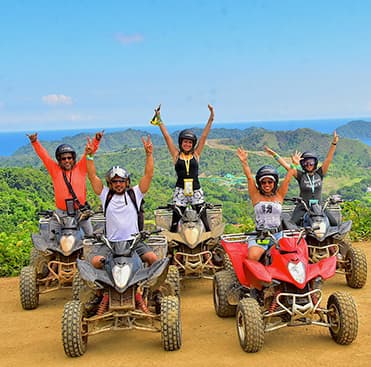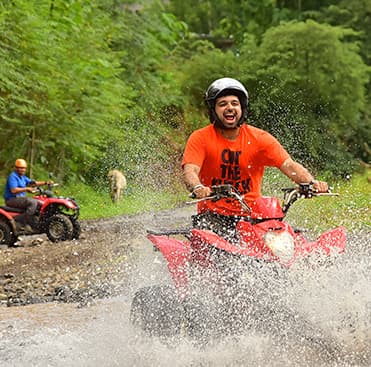 ATV Waterfall Tour
A MUST-DO TOUR OF RURAL COSTA RICA!
This is an incredible adventure of off-roading and tropical scenery. Travel through dirt roads, rivers and small towns to a private waterfall where you can climb to the top and jump into the natural pool below… If you have never done this before, this tour is a Must-Do!
Must be 18 years old with a valid driver's license to operate an ATV
Additional charge for larger vehicles.
ATV Waterfall Tour (Most Popular)
Tour duration 4 hours
$120 x 1
/person
ATV River & Jungle Tour
Tour duration 3 hours
$100 x 1
/person
ATV Waterfall & Jungle Tour
Tour duration 5-6 hours
$135 x 1
/person