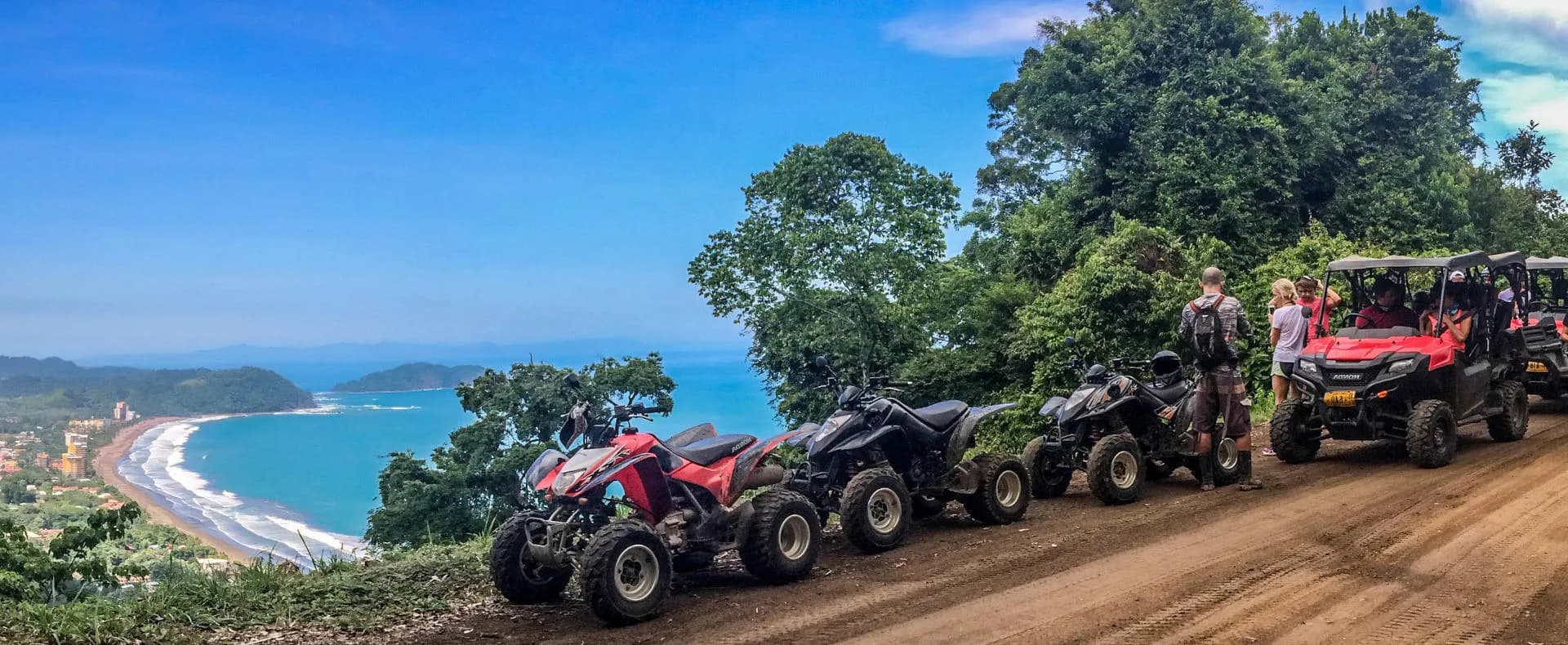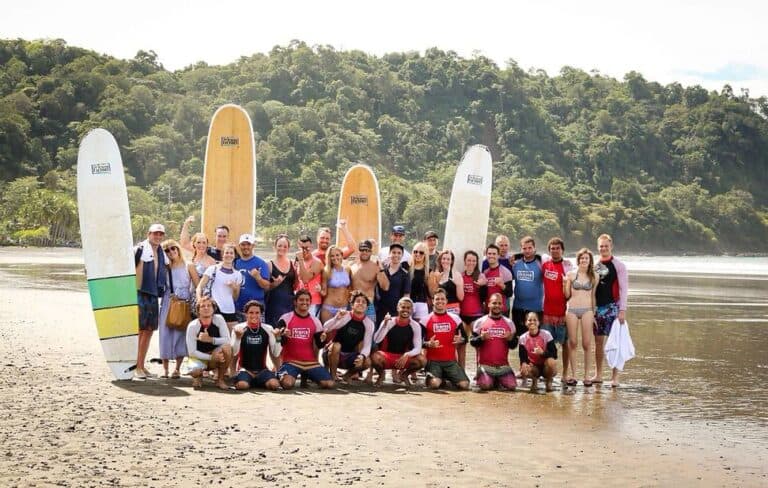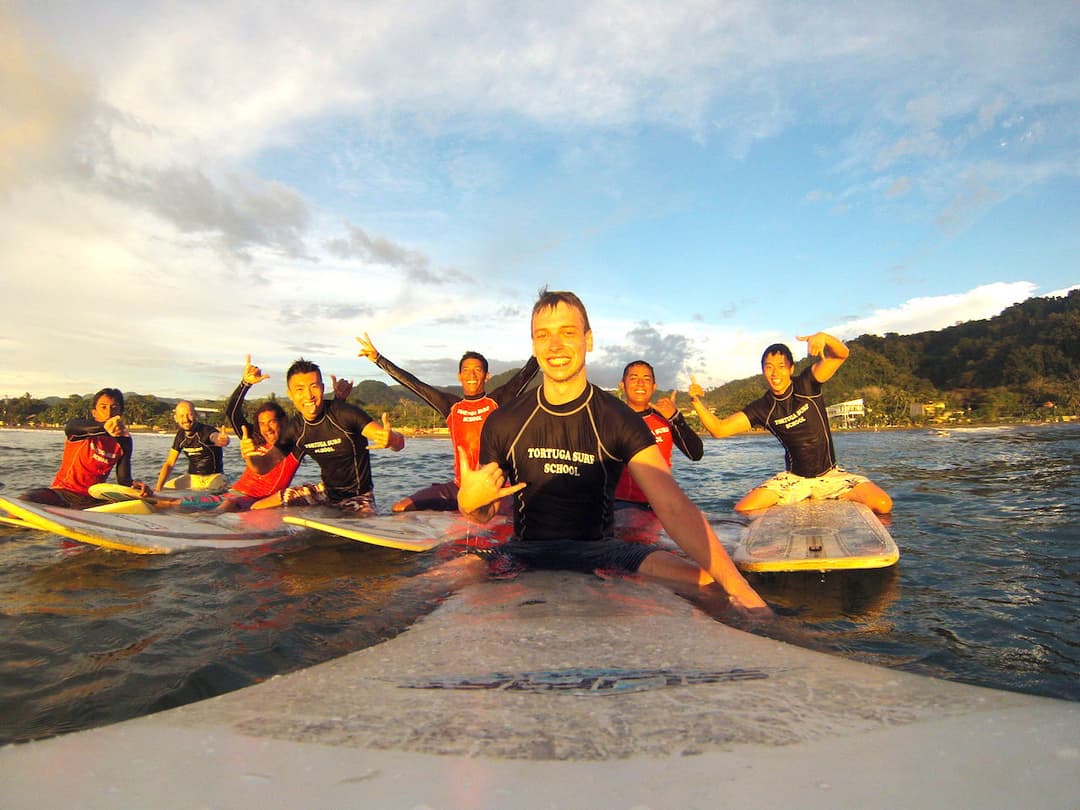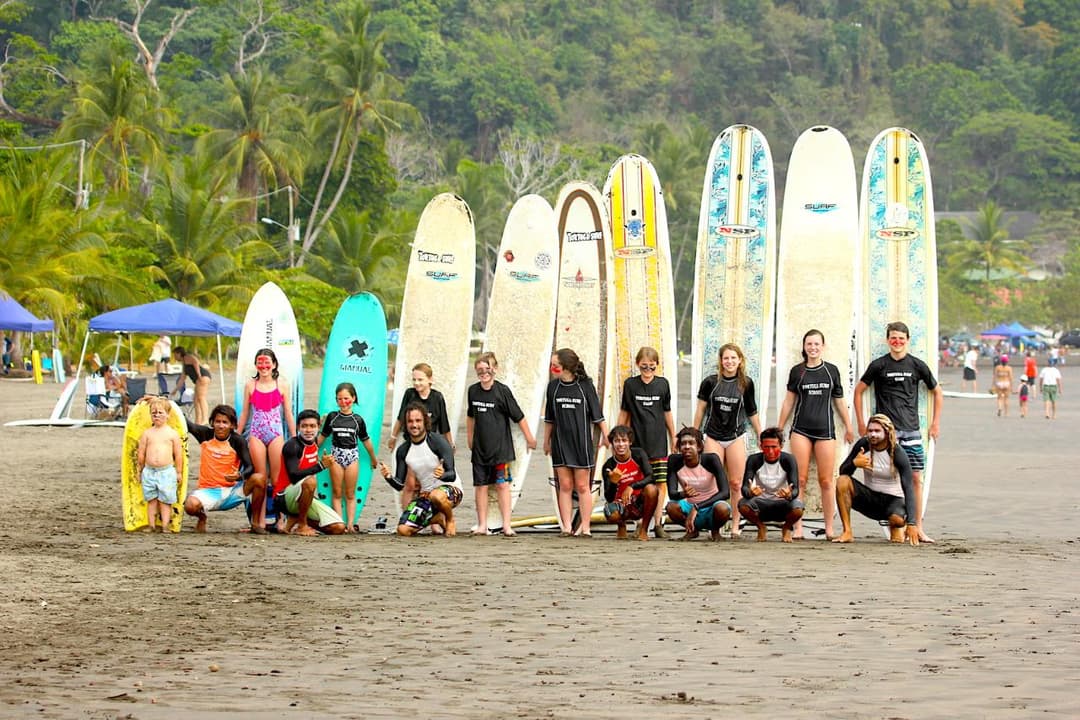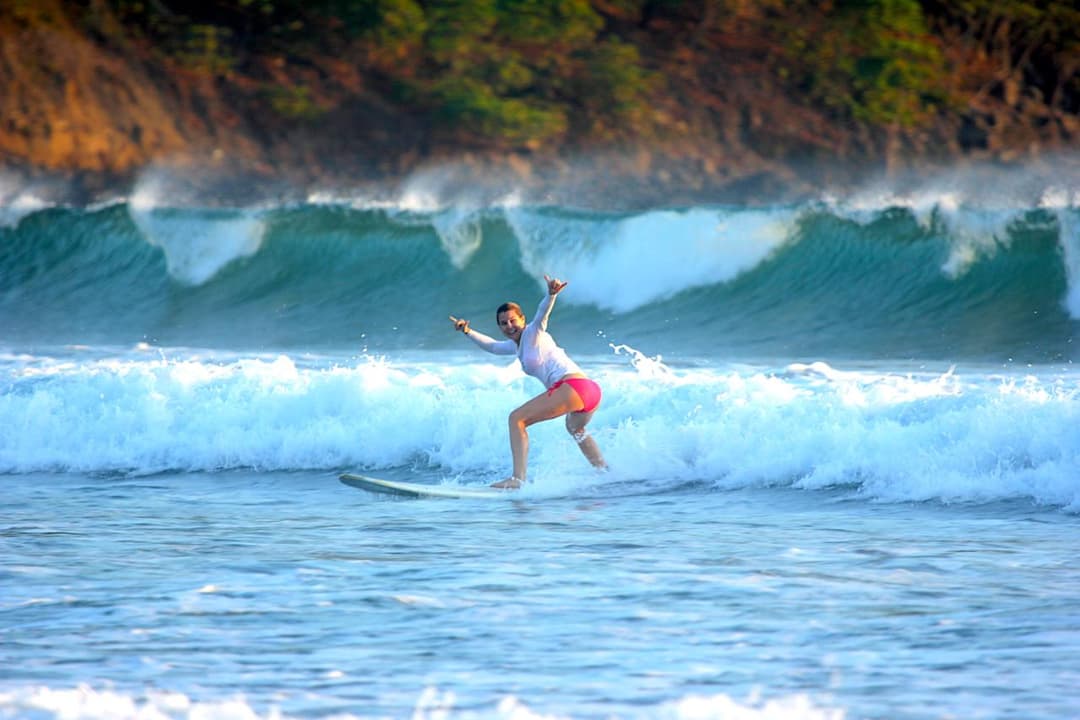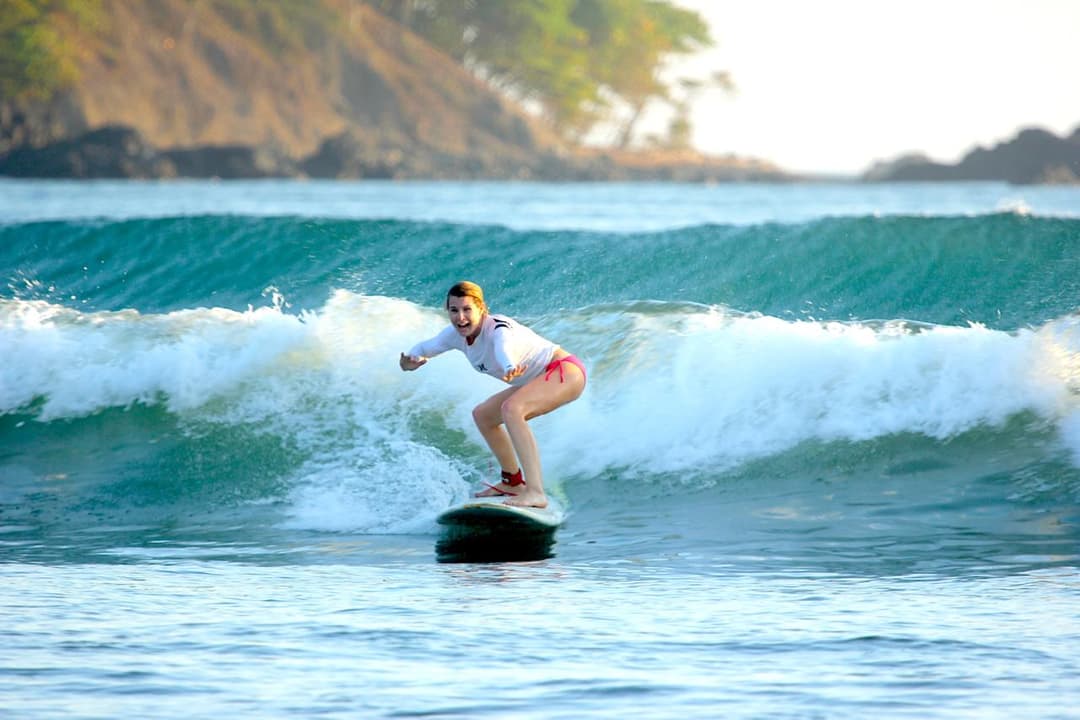 Surf Lessons
Different surf lessons for different levels of surfers:
When you visit Jaco Beach, learning how to surf is one of the top experiences in the area. Experience the thrill of standing on your surfboard usually within the first lesson! Jaco Beach is well known for many attractions including a tropical paradise for surfing. The beach is long with uncrowded waves and the town is laid-back, with an authentic Pura Vida vibe.
All beginners surf lessons start out on the beach with an introduction to water safety, how to paddle, popping up, standing on the board and ocean awareness which will teach you how to read the waves. Once the basics are covered you will be hosted at all times by an instructor while in the ocean.
Surf Lesson
$55 x 1
/person