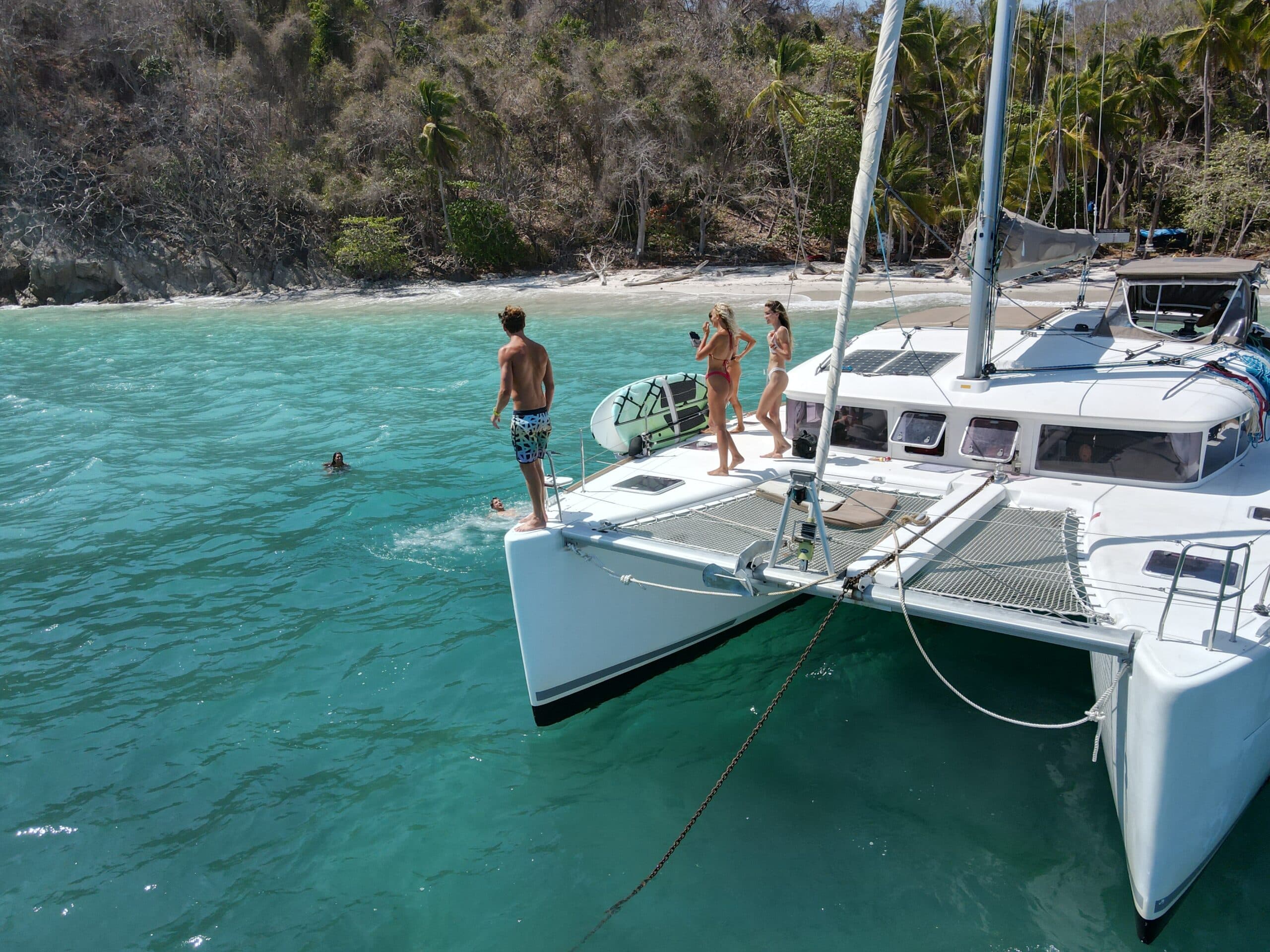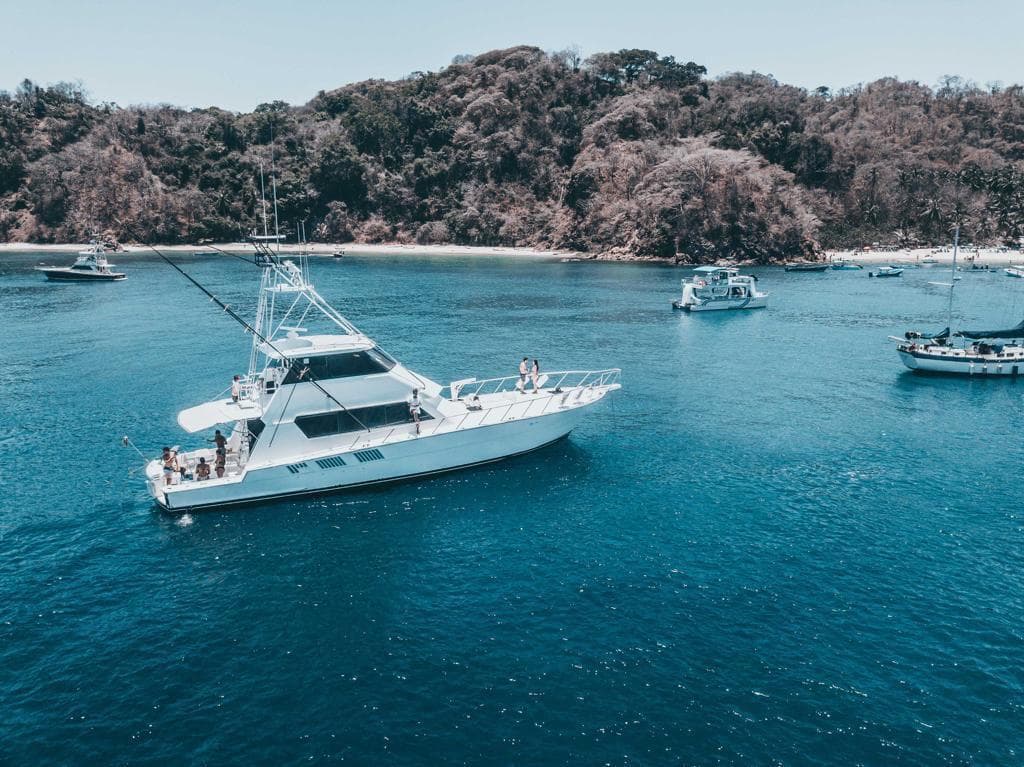 63′ Luxury Yacht
This beautiful and fabulous 63′ yacht is the only real yacht available in Jaco to do a party cruise.  It's both big & amazing!  It has 3 staterooms, bathrooms with showers, sound system, huge living room with sofas, chairs & bar stools, kitchen, and air conditioning to keep it cool if you want to take a break from the sun.  You can also hang out on the back of the boat as well and the huge bow up front.  The captain is on 2nd level and there is seating there as well if you choose.  If this party yacht is in your budget there is no reason to look any further whether you want to do a party boat cruise or go to Tortuga Island as it checks off all the boxes to be considered "spectacular".
This 63′ Luxury Yacht has everything you need and more to make your afternoon on the Pacific Ocean beyond amazing!!  This boat is great for groups with a big budget who want it all!  Cruise the coastline and party like a Rockstar.  Jump in the ocean, sing and dance to music, and enjoy the luxuries this yacht offers!
Travel in style to Tortuga Island where you can sit outside and enjoy the beautiful scenery to and from Jaco or sit inside on the way and enjoy the air conditioning, relax, and enjoy all the luxury amenities this Yacht offers.  When at the island enjoy lunch and bask in sun or shade and enjoy the white sands and clear water at the island.  If you want to relax, come back to the boat and get in the air conditioning and take a nap in one of the staterooms.  Whether you are or not you will be traveling in style like the rich and famous!
Shoreline Cruise (1:30pm to 5:30pm)
Max capacity: 25 • Up to 12 ppl (Extra person: +$75)
$2,000
/group
Tortuga Island (8am to 4pm)
Max capacity: 25 • Up to 12 ppl (Extra person: +$100)
$3,000
/group