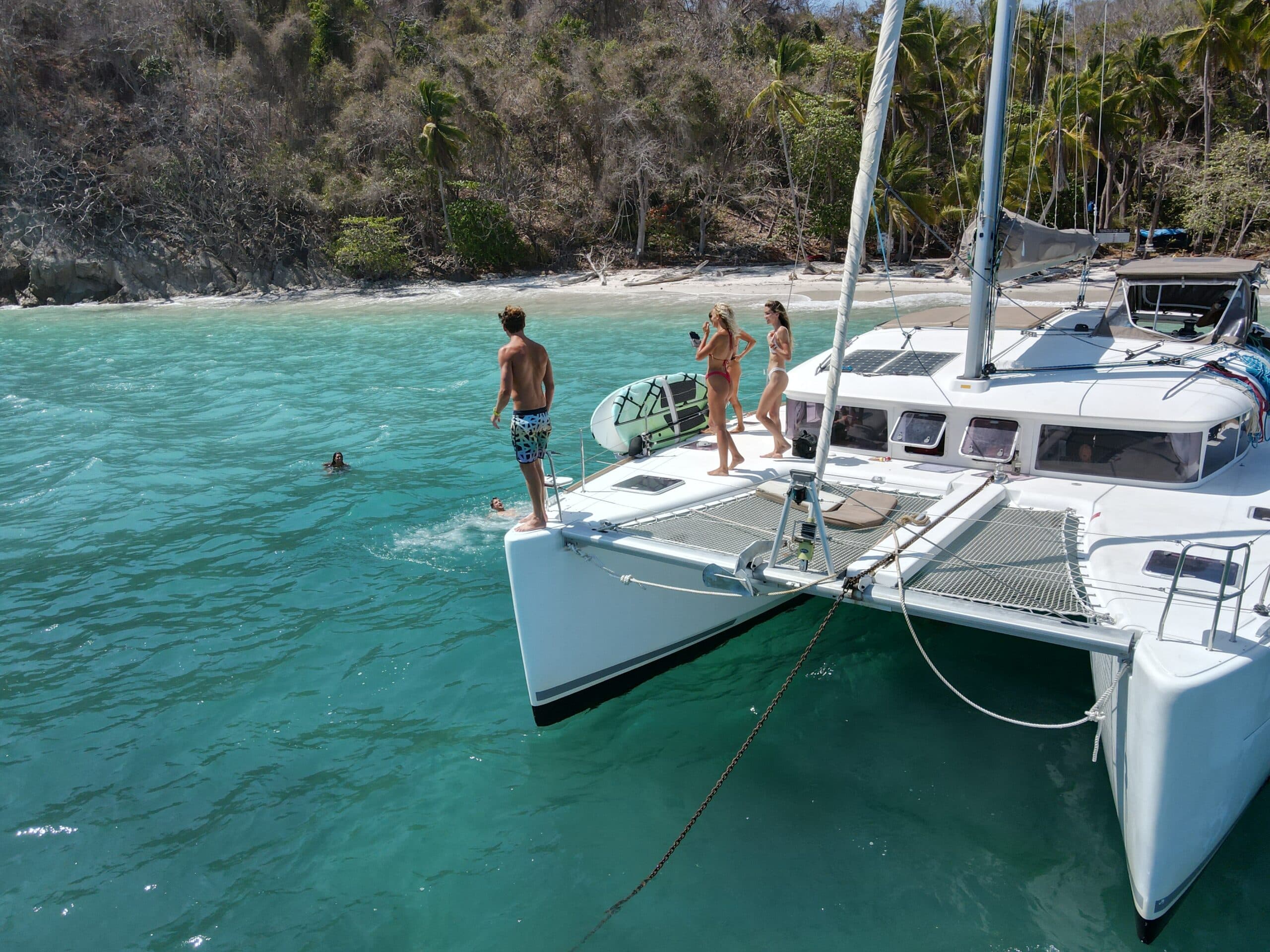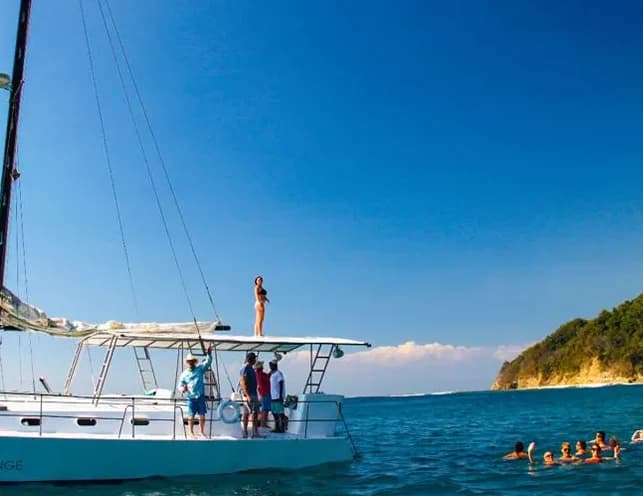 VIP All-Inclusive 50′ Catamaran to a Private Island
For Mixed or Girls Groups Only –  No Bachelor Parties or Guys Groups
Depart from Herradura Bay on a 40-minute cruise north up the Gulf of Nicoya destined for your own private island where you can eat, party, relax, swim. and enjoy your entire day to the fullest.  We arrive and drop anchor at the beautiful private island – a beautiful secluded beach with white sand, abundance of wildlife and the incredible waters of the Pacific Ocean.  Enjoy a BBQ lunch, appetizers, open bar, and our incredible service on the private beach. Relax with hammocks and beach lounge chairs at your own little piece of paradise for the day! 
Snorkeling on our Private Day Tour to the reefs near the private beach is one of the most exciting activities.  If you choose to snorkel, get ready for 40 minutes of snorkeling that will be amazing! It takes only 3 minutes to get there by our panga boat and you will jump in the water following our experienced guide that will show us the best of this beautiful,  shallow reef (6 ft deep).  You can see lots of colorful fish and several kinds of coral.  We will provide you with the right equipment for you to enjoy to fullest! 
Your Private Day Tour offers an excellent variety of water activities such as paddle boards, boogie boards, and snorkeling.  At the beach, you will also have hammocks, beach loungers, a washroom, and an open bar.  Your private chef will prepare a wide variety of appetizers, dips and lunch.  Fresh fruit is served throughout your charter.
Half Day (1:30PM to 5:30PM)
Max capacity: 25 • Up to 15 ppl (Extra person: +$100) • $600 Deposit
$2,150
/group
Full Day (10:30AM to 5:30)
Max capacity: 25 • Up to 15 ppl (Extra person: +$100) • $600 Deposit
$2,600
/group