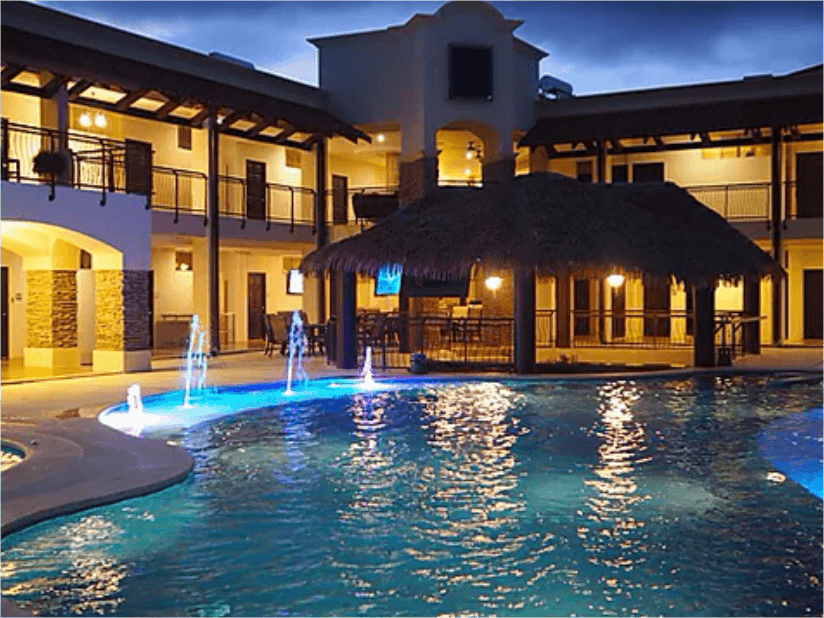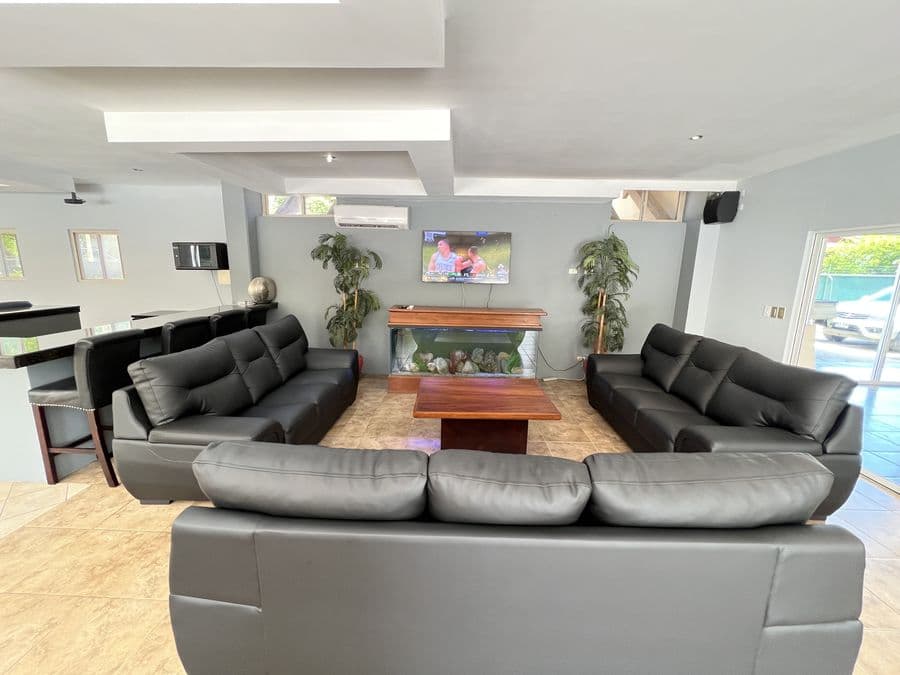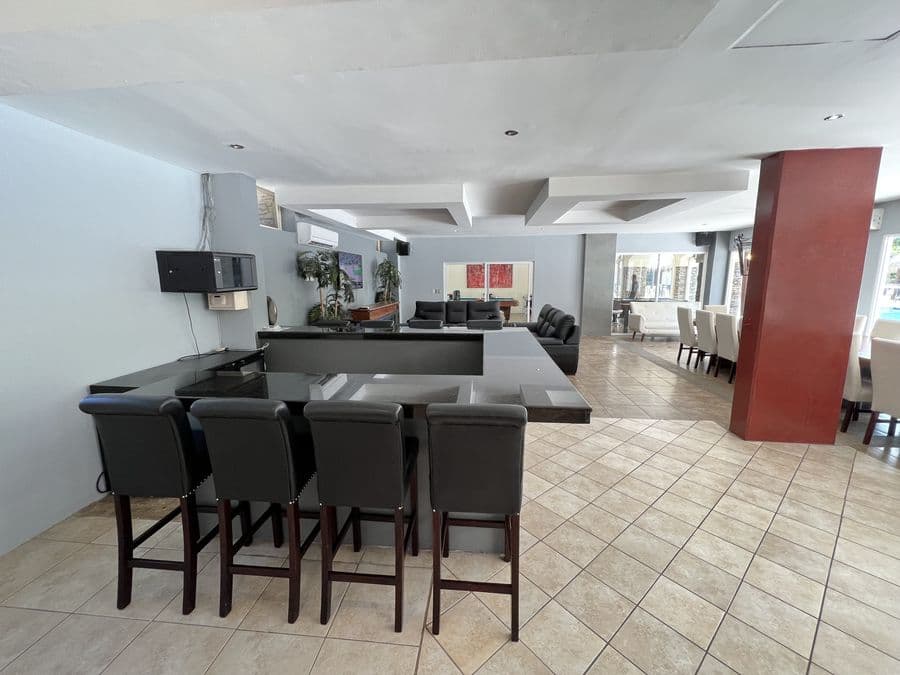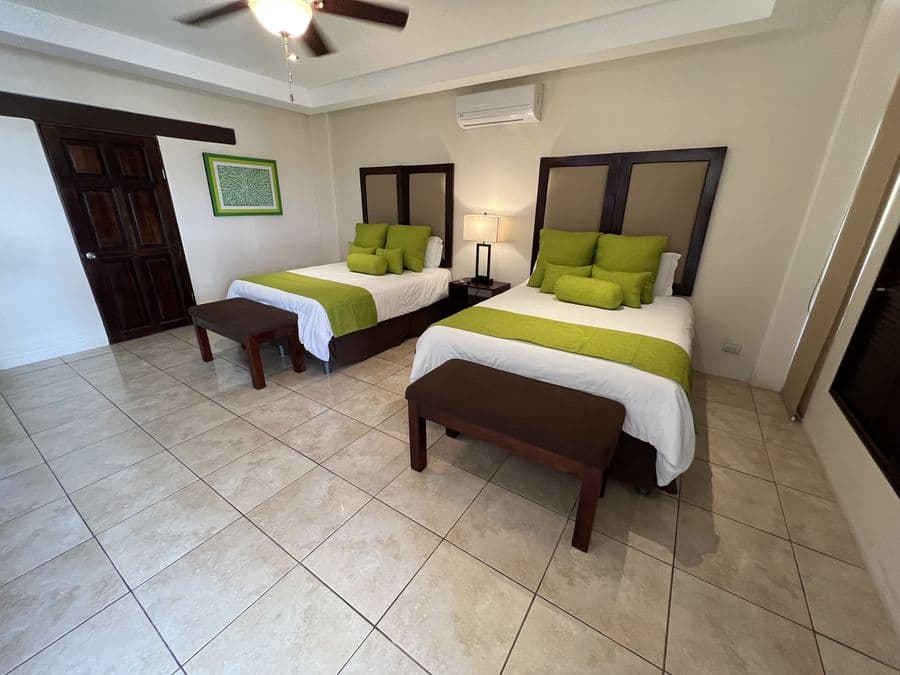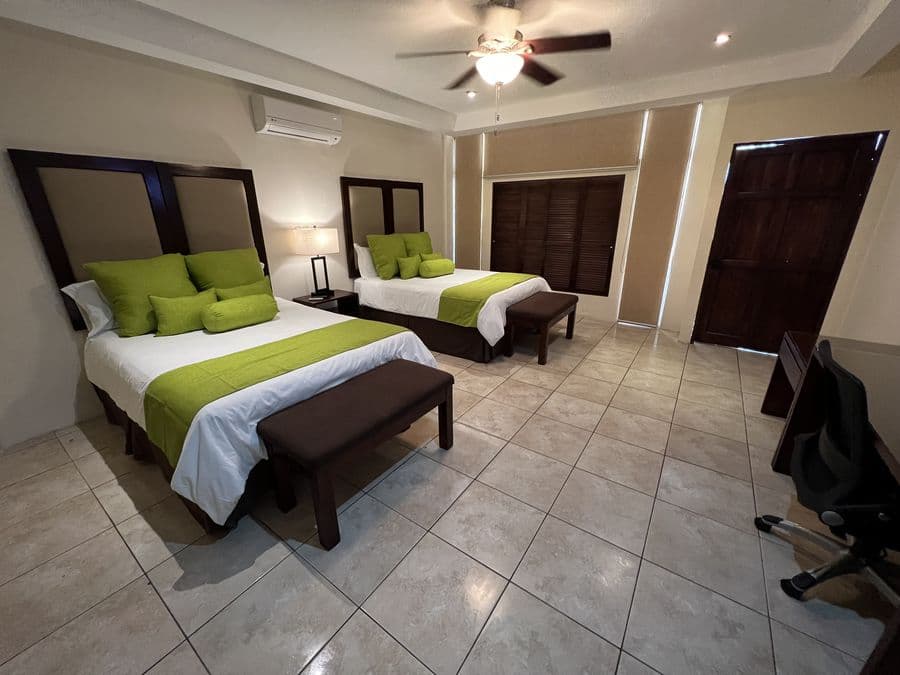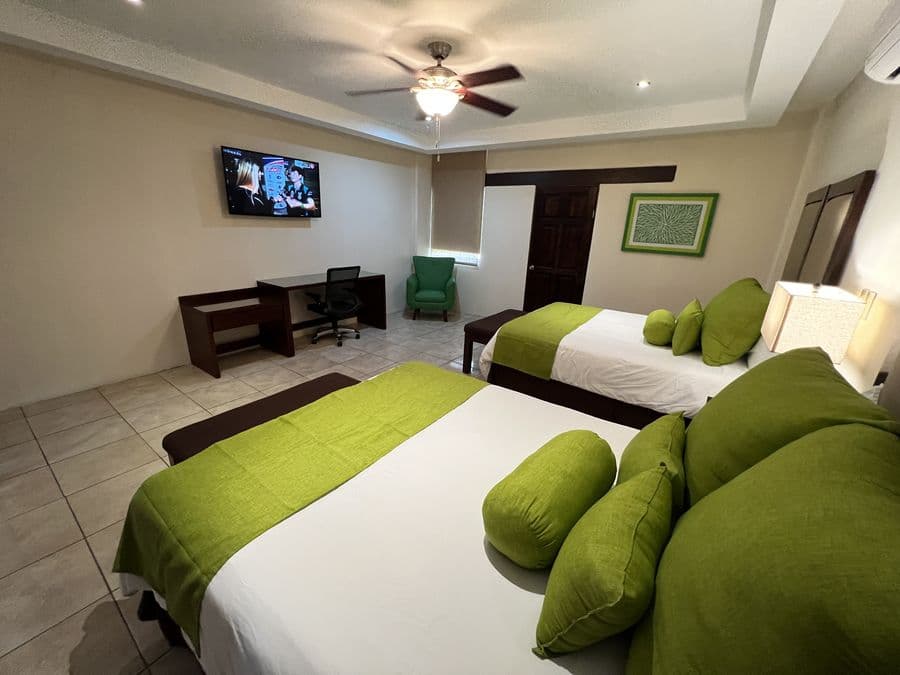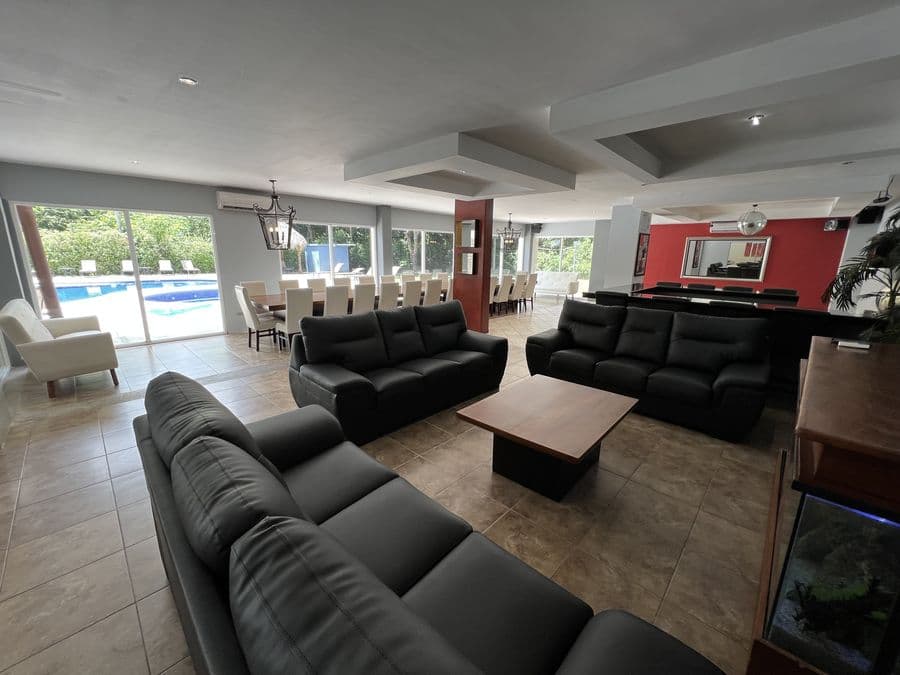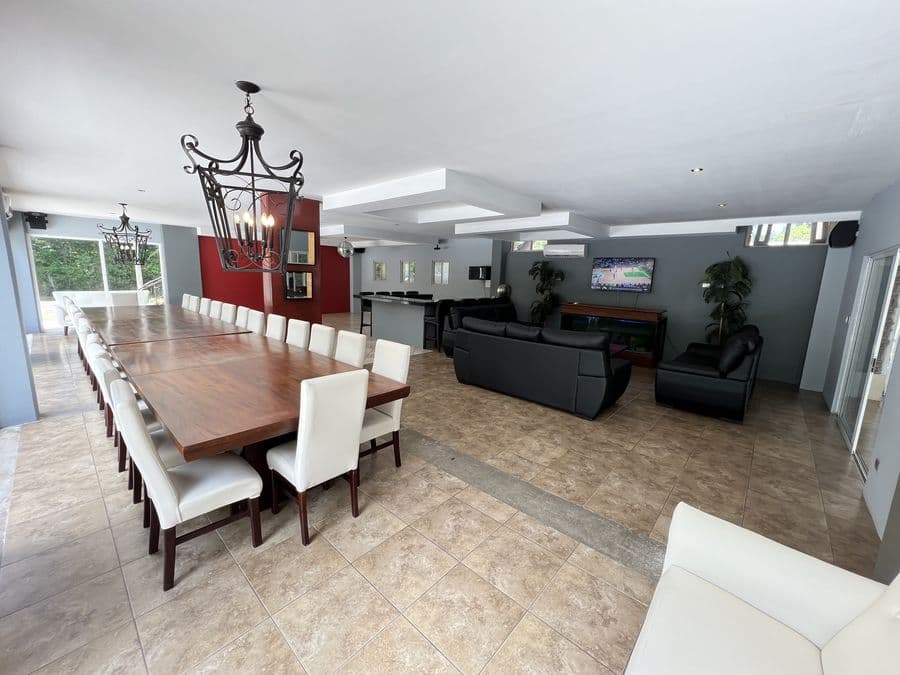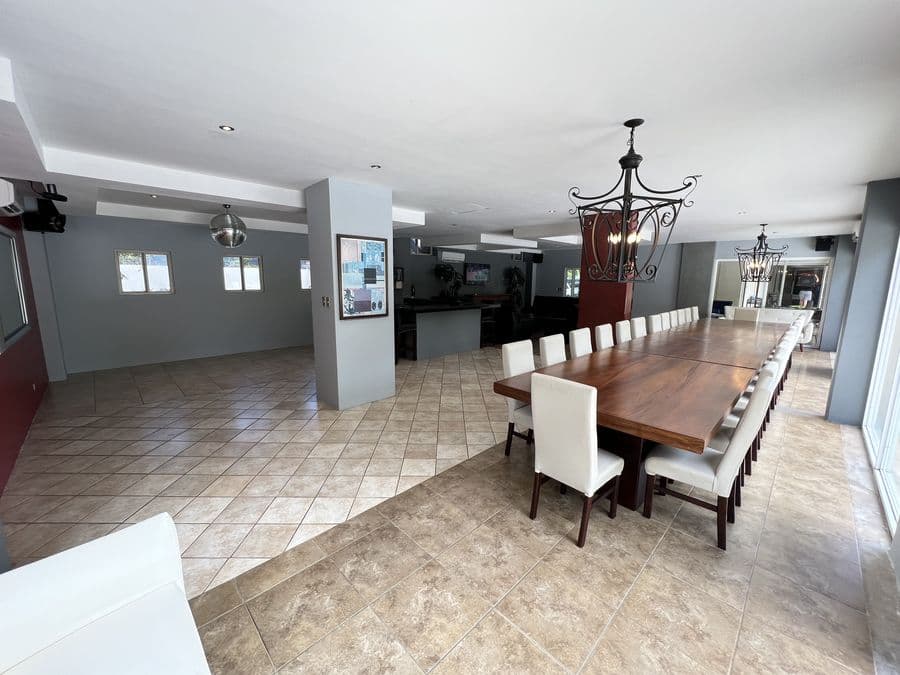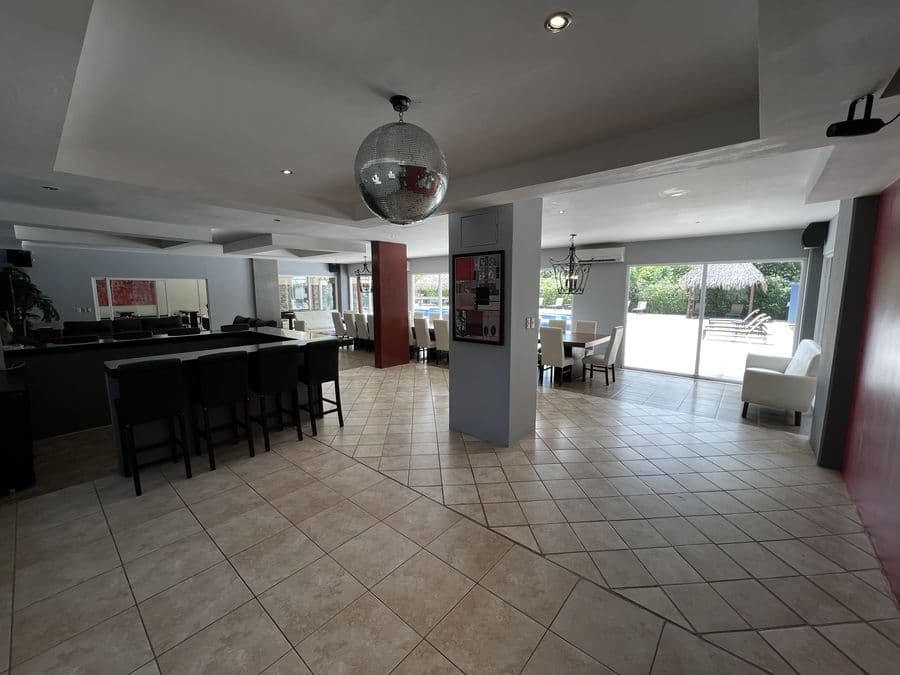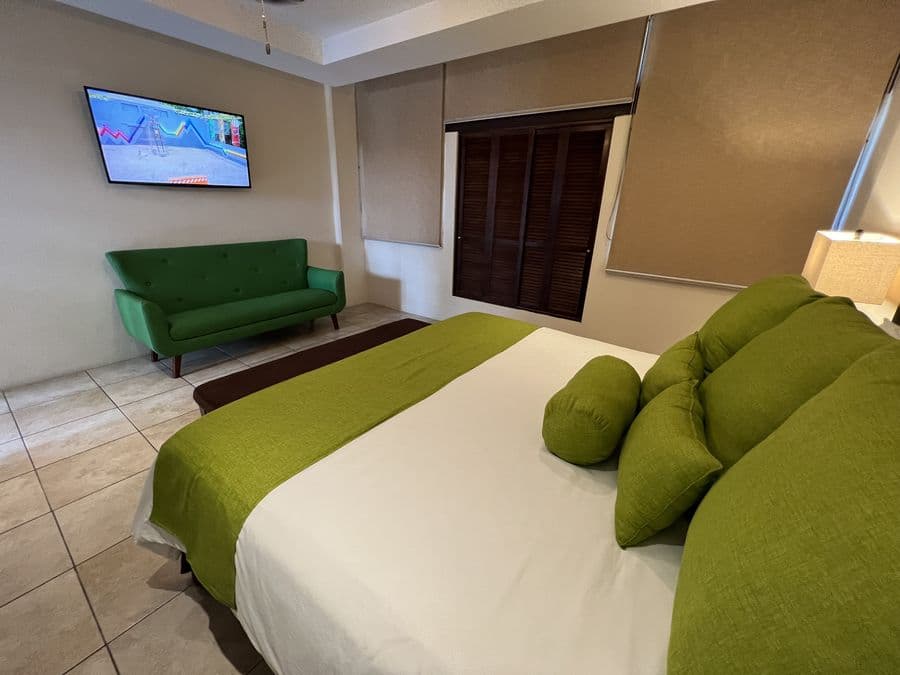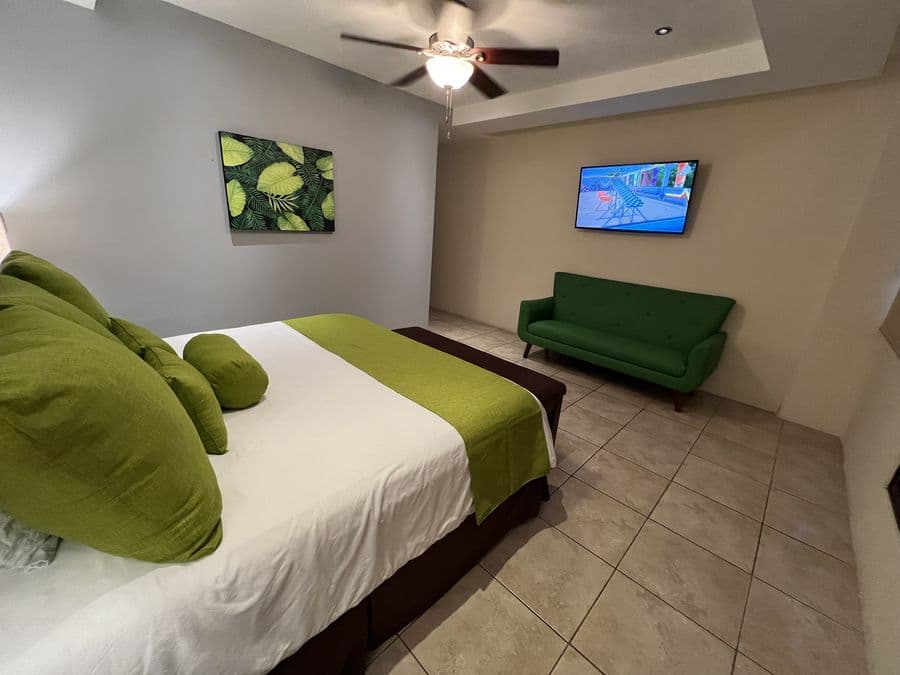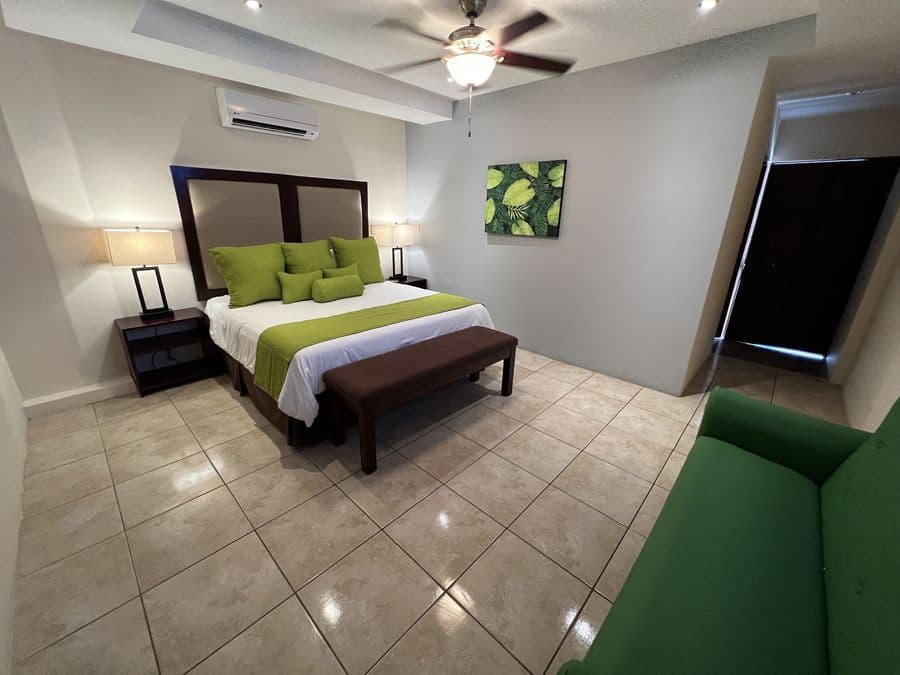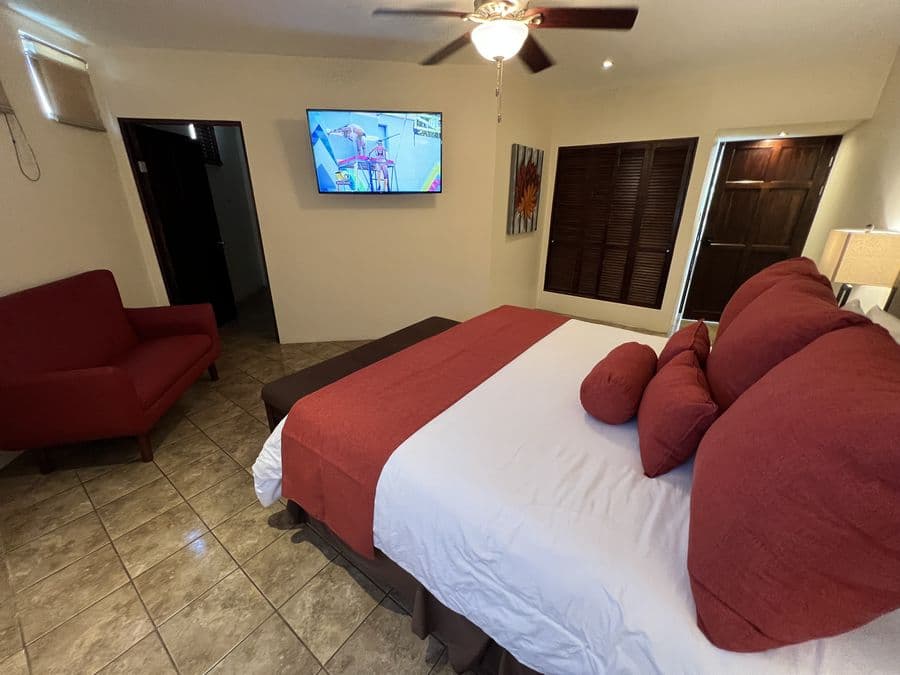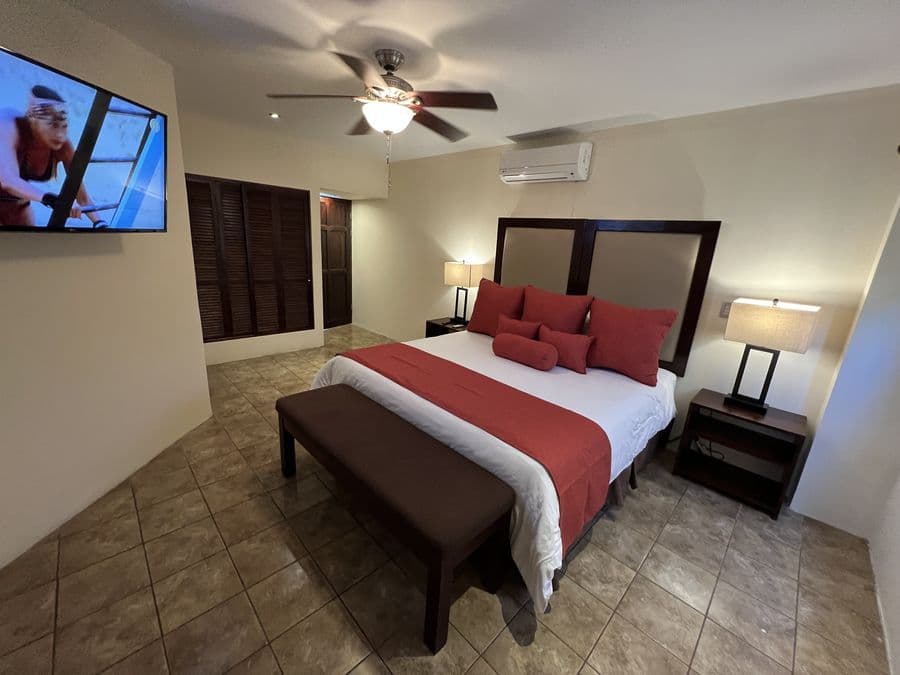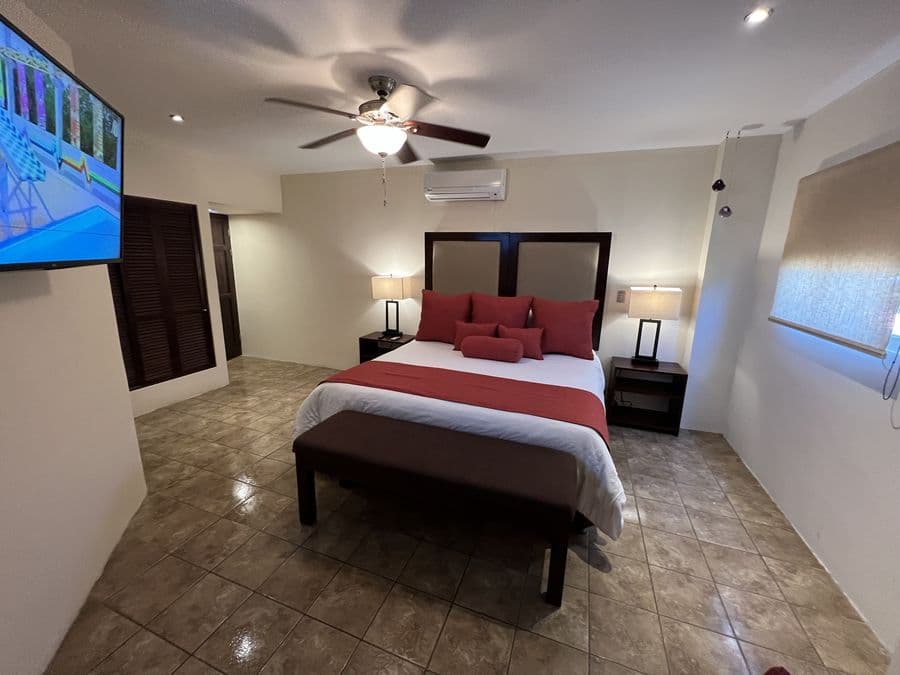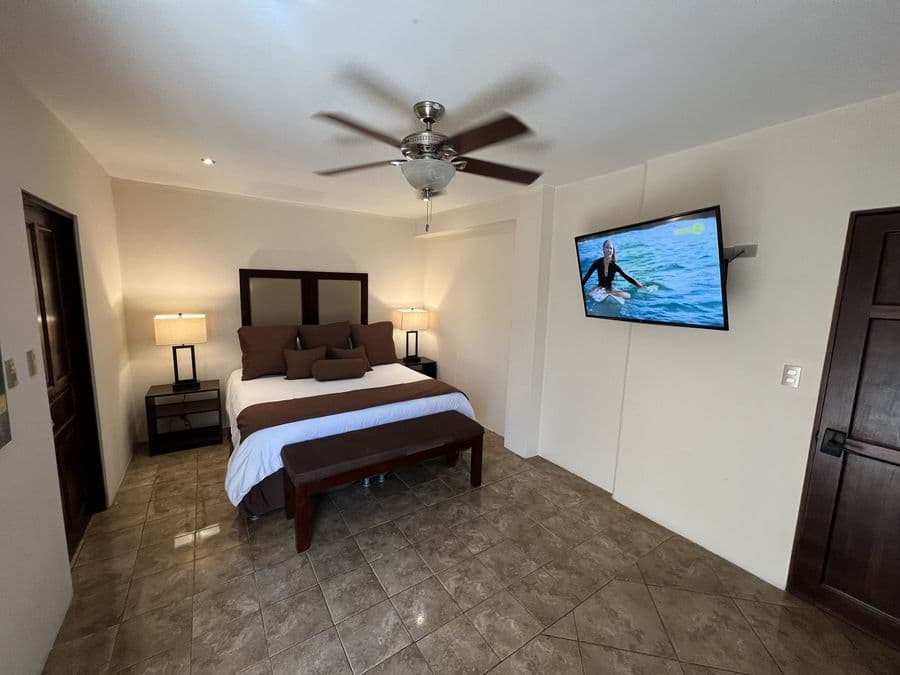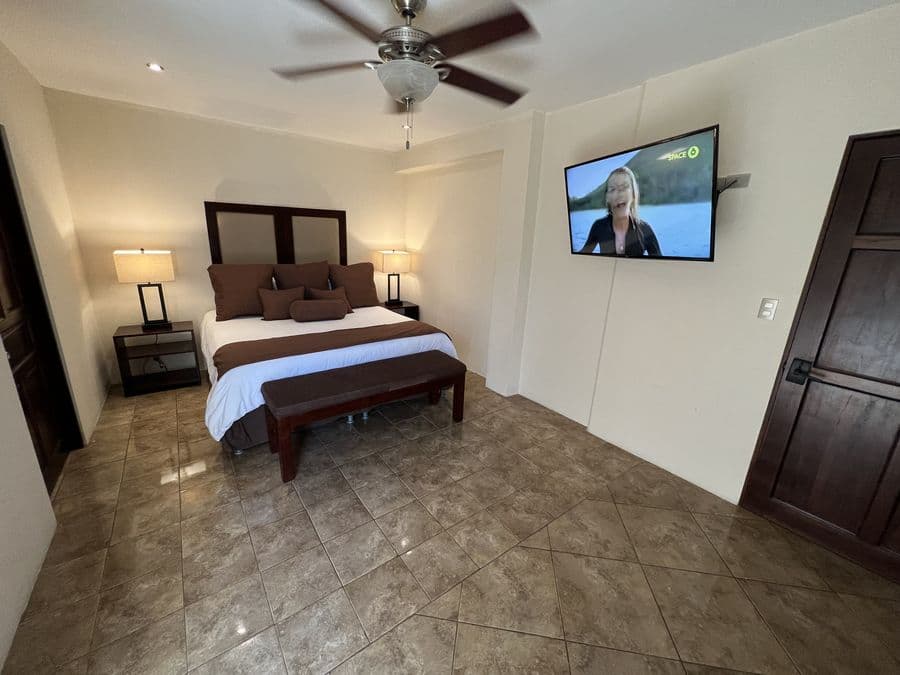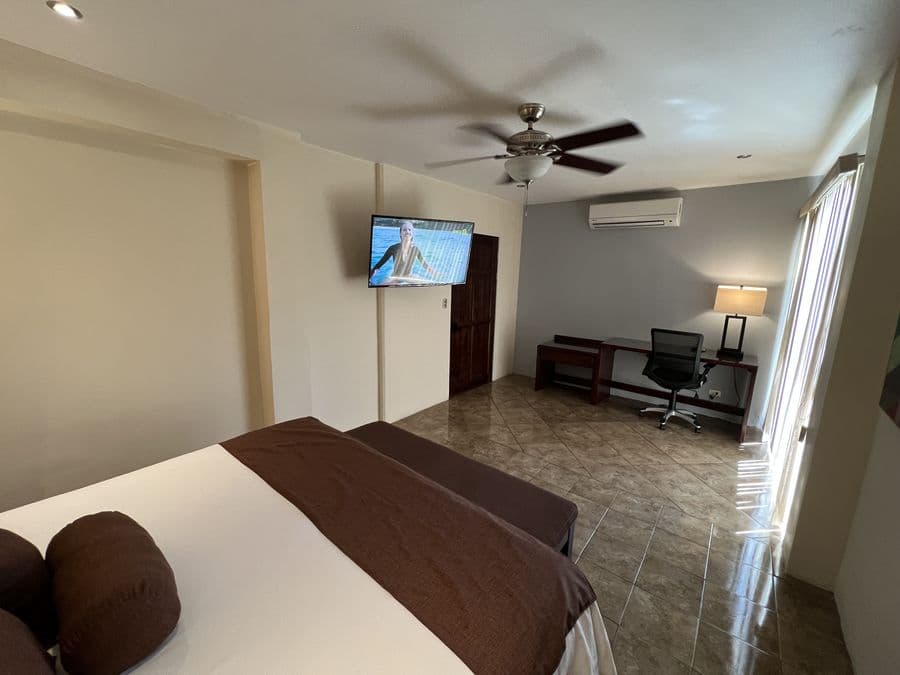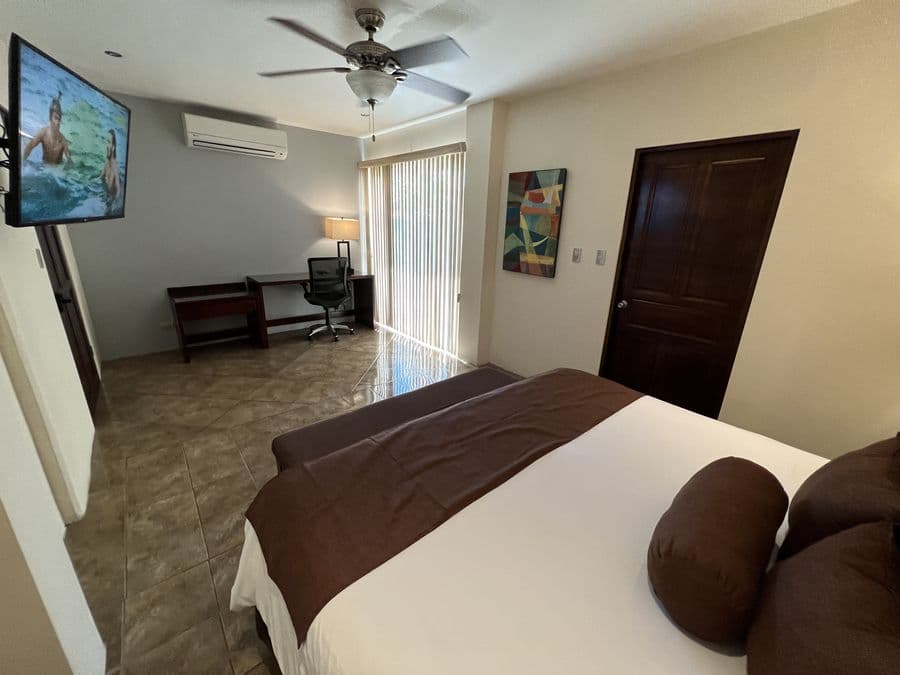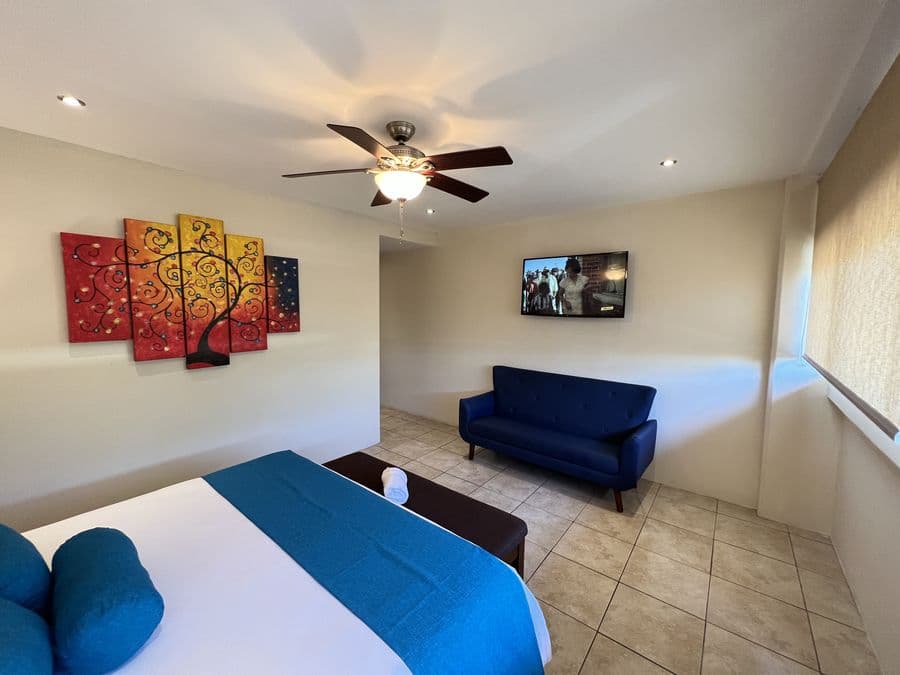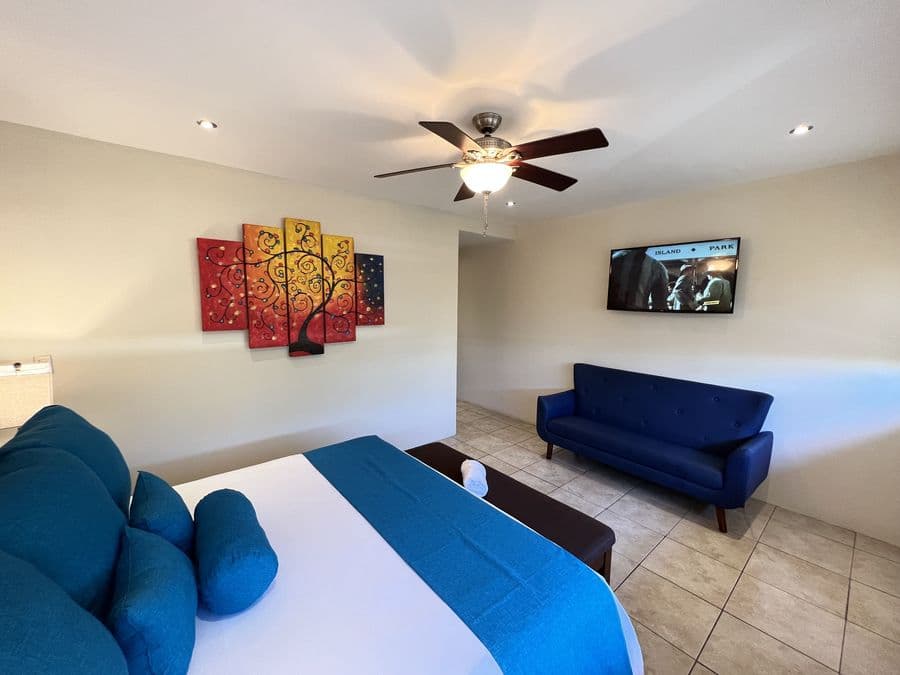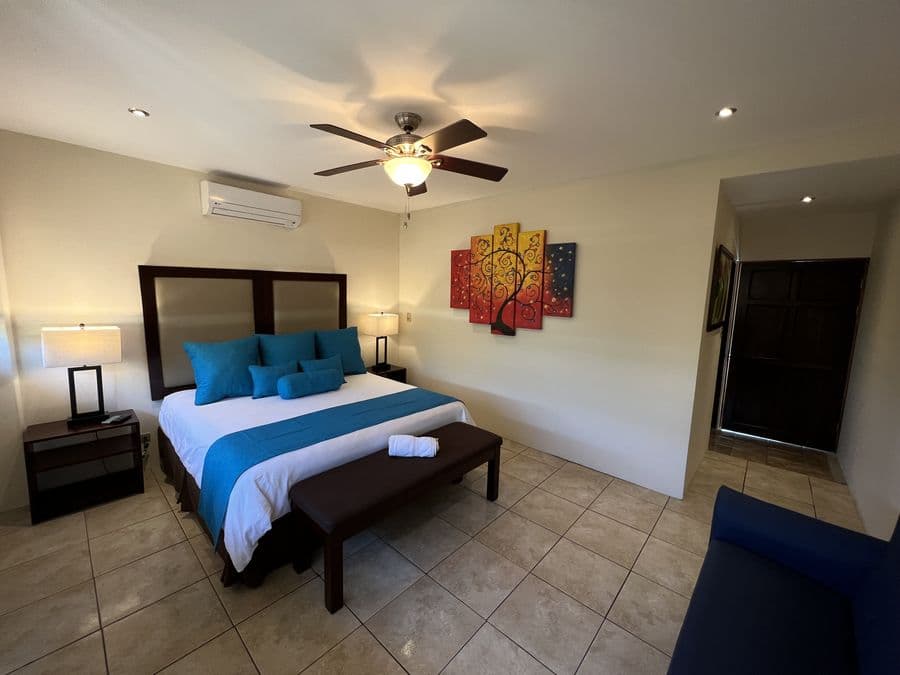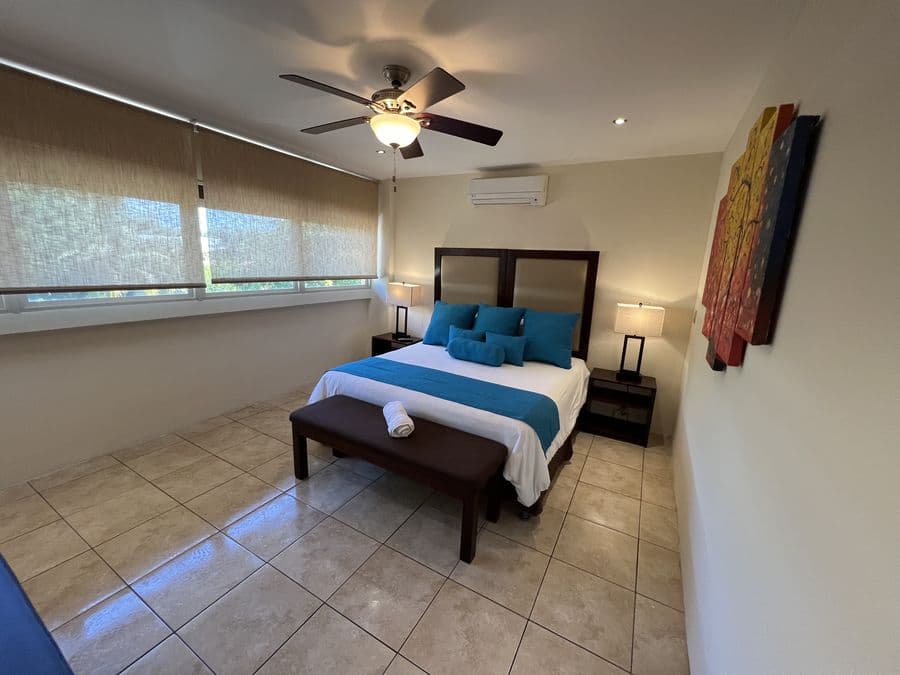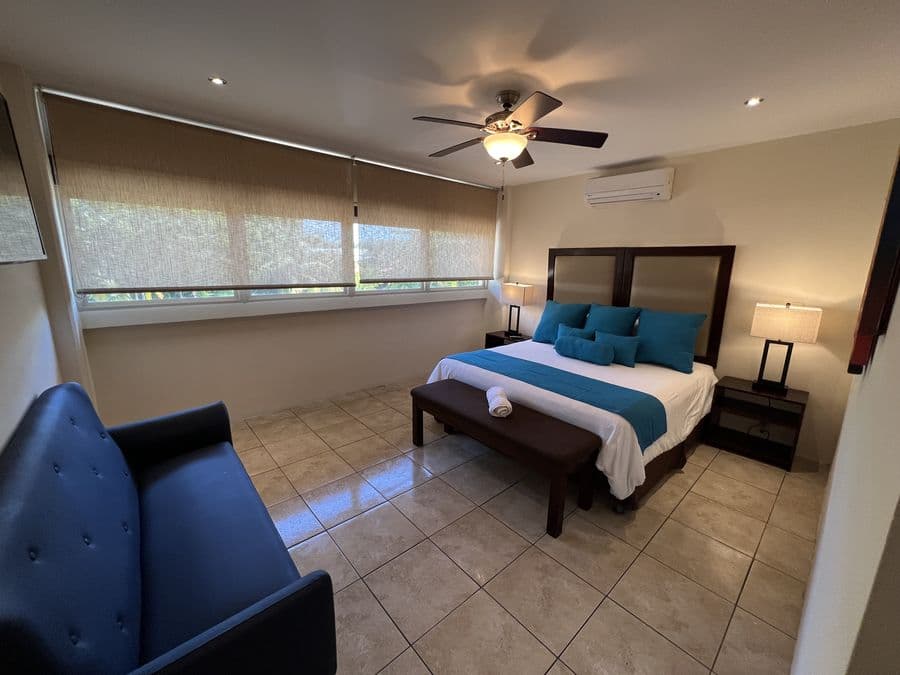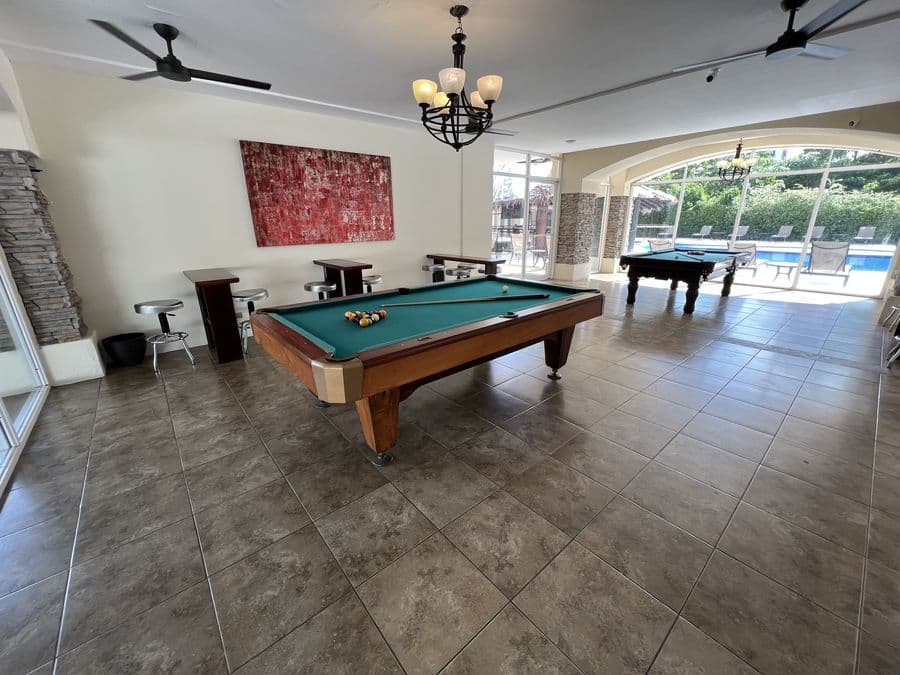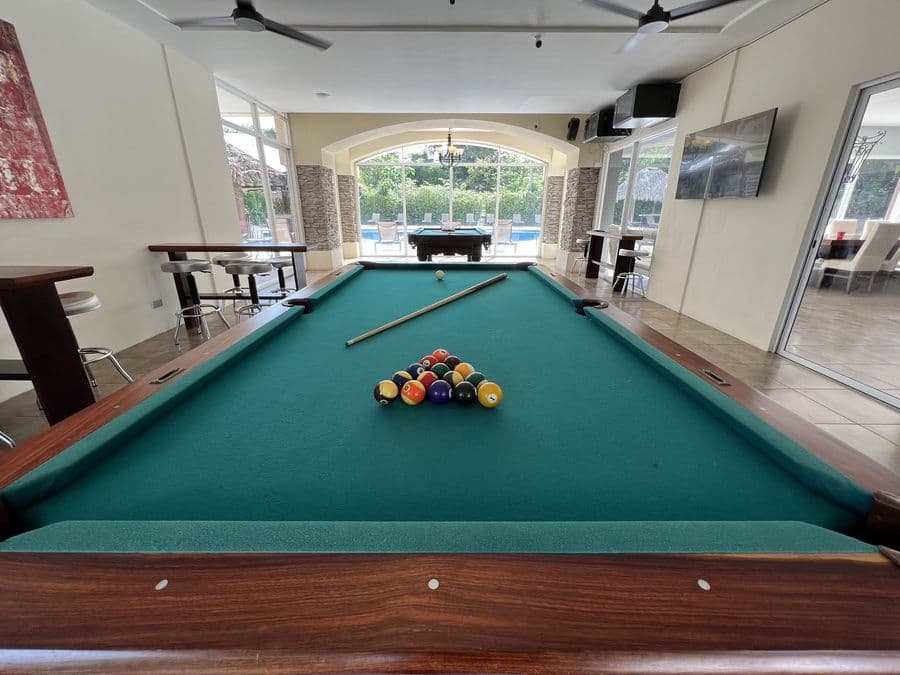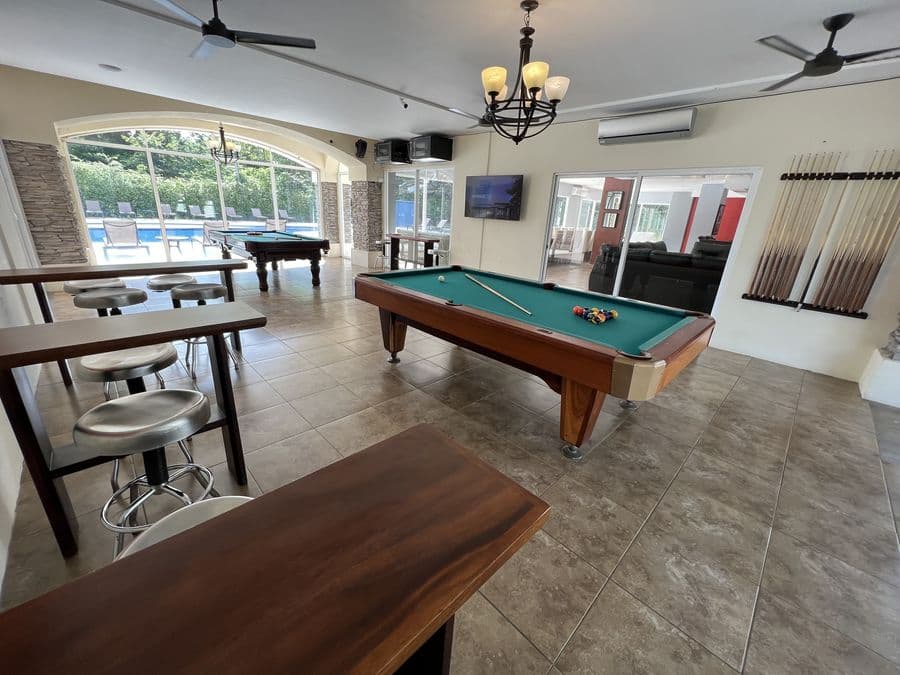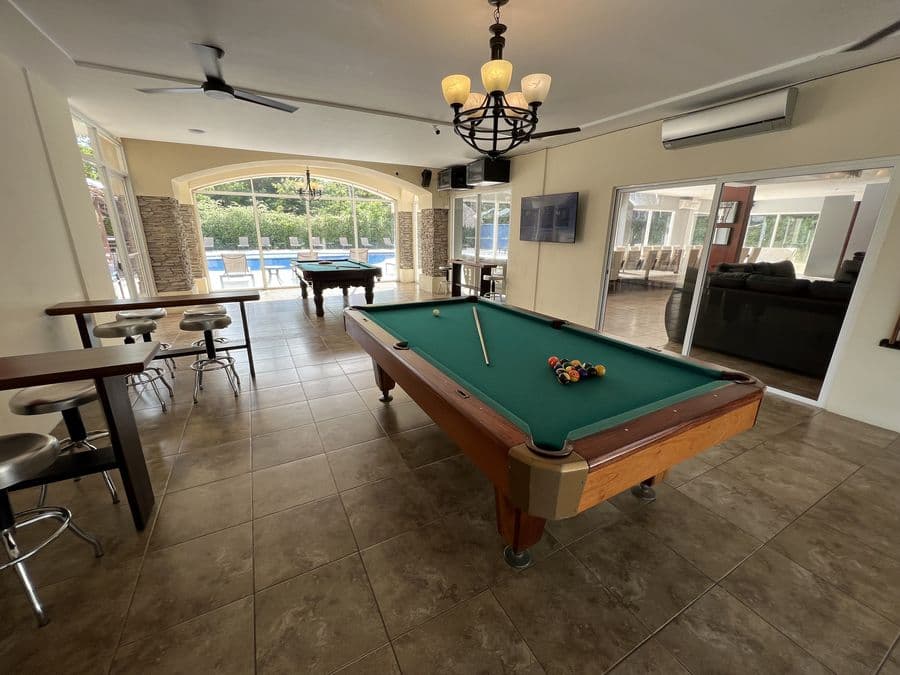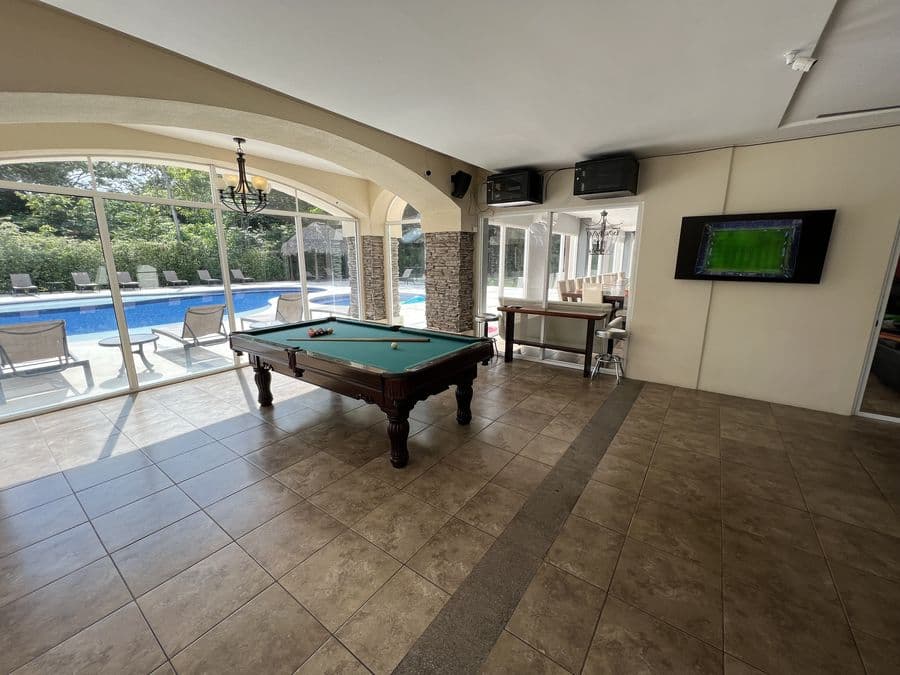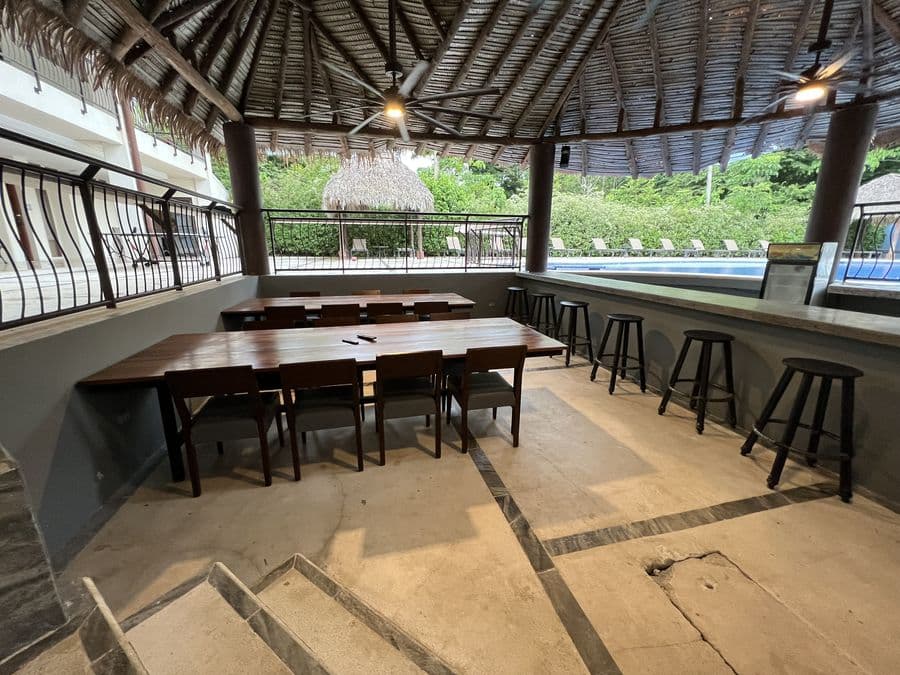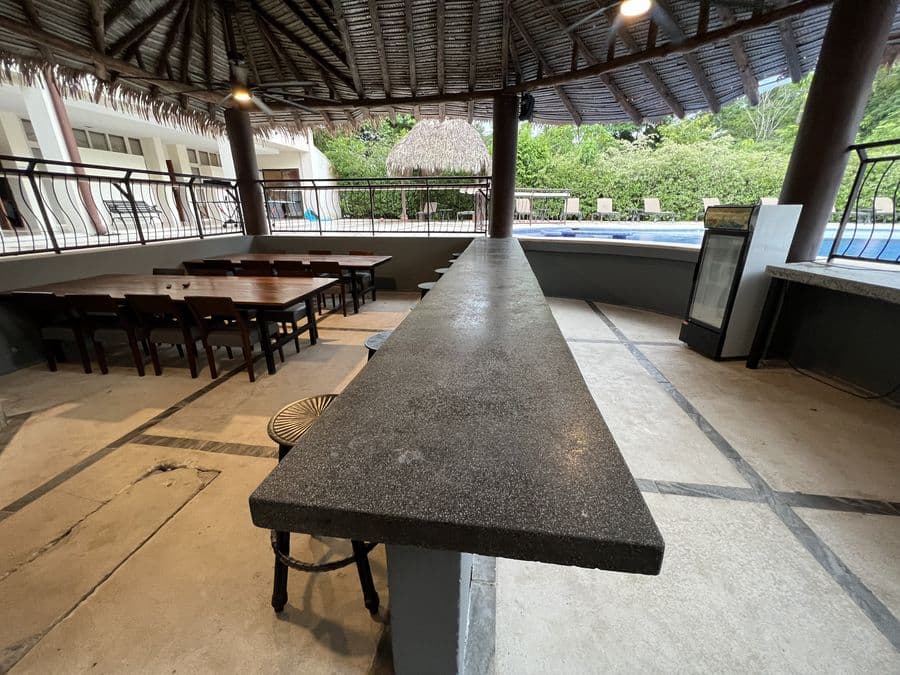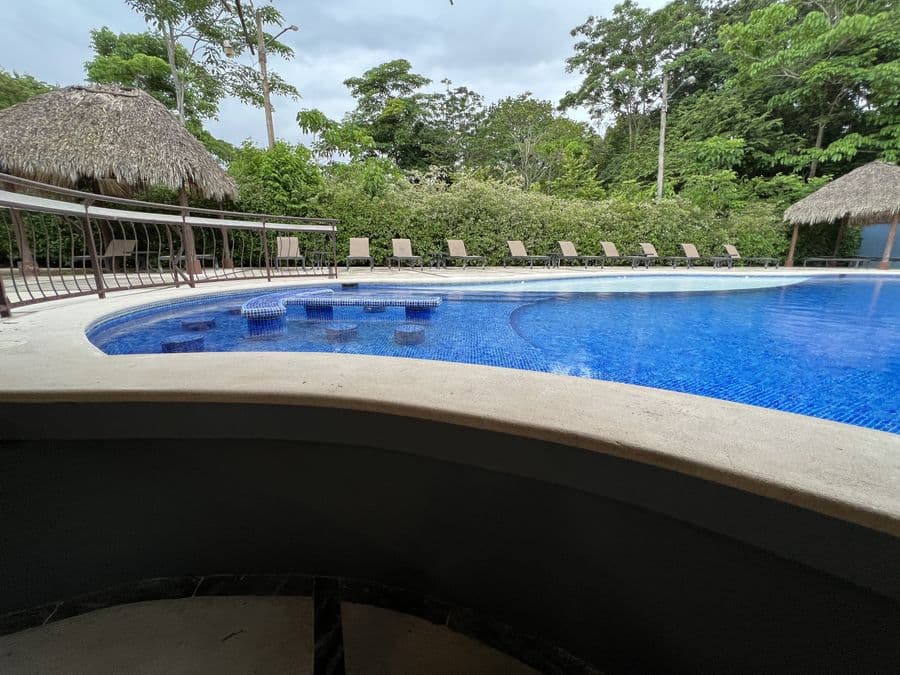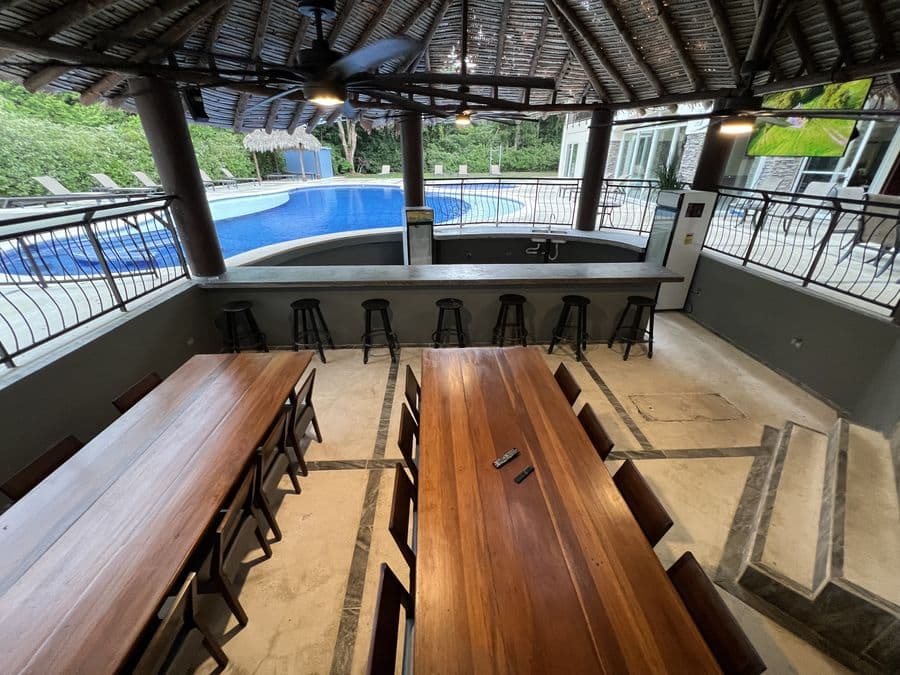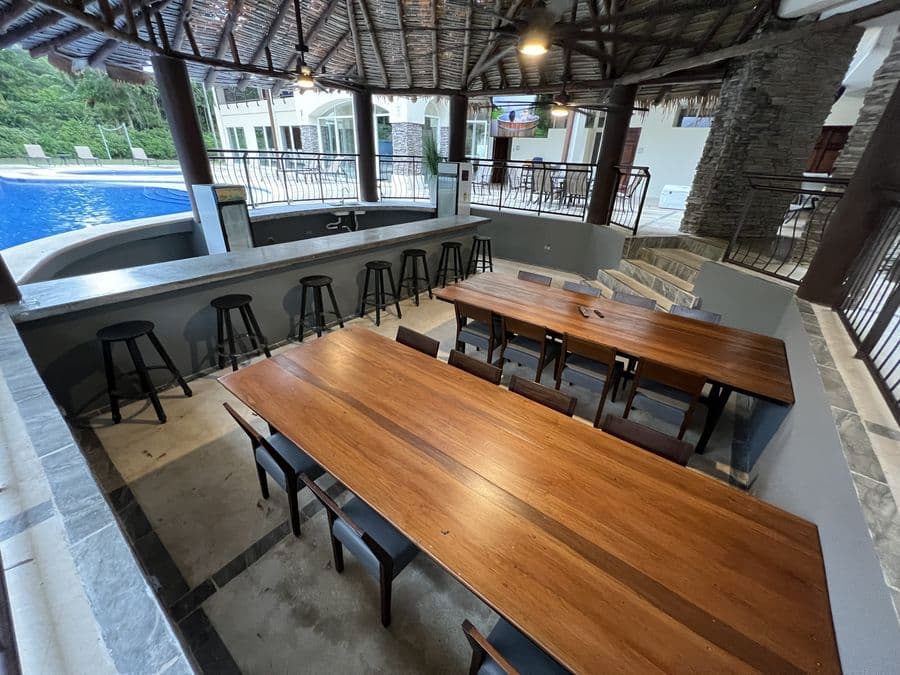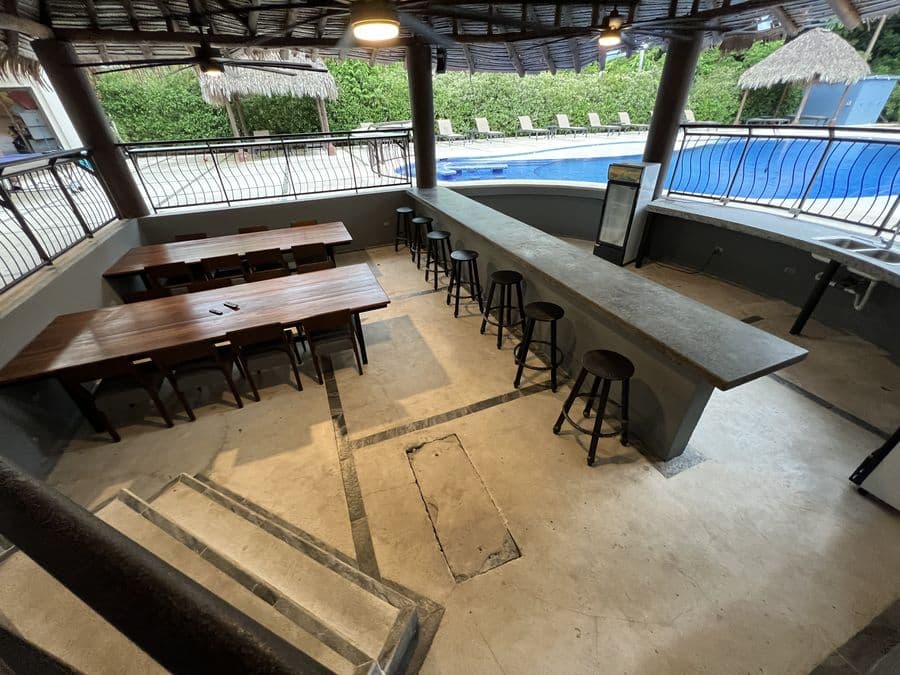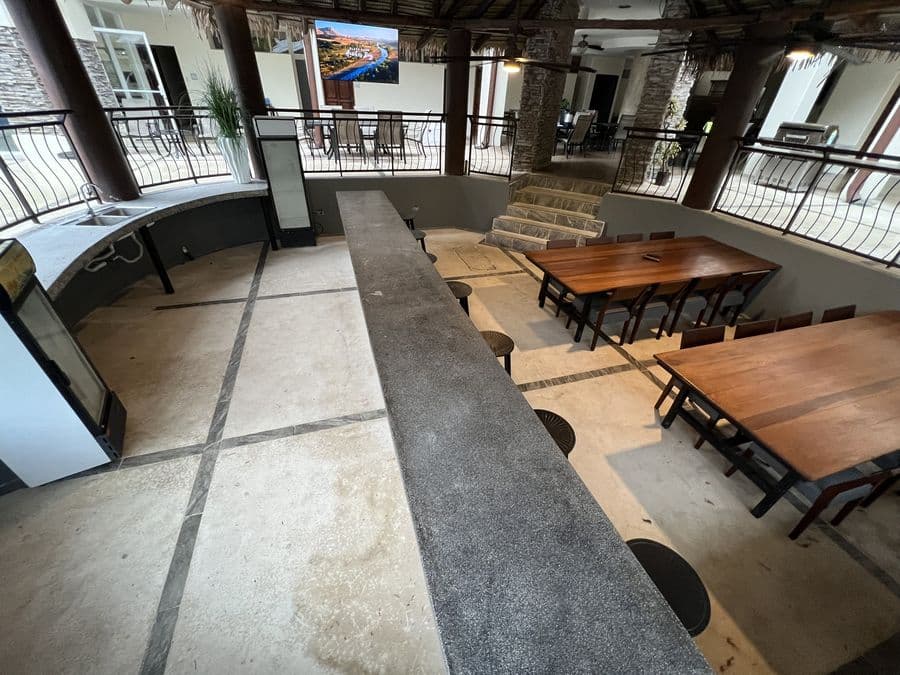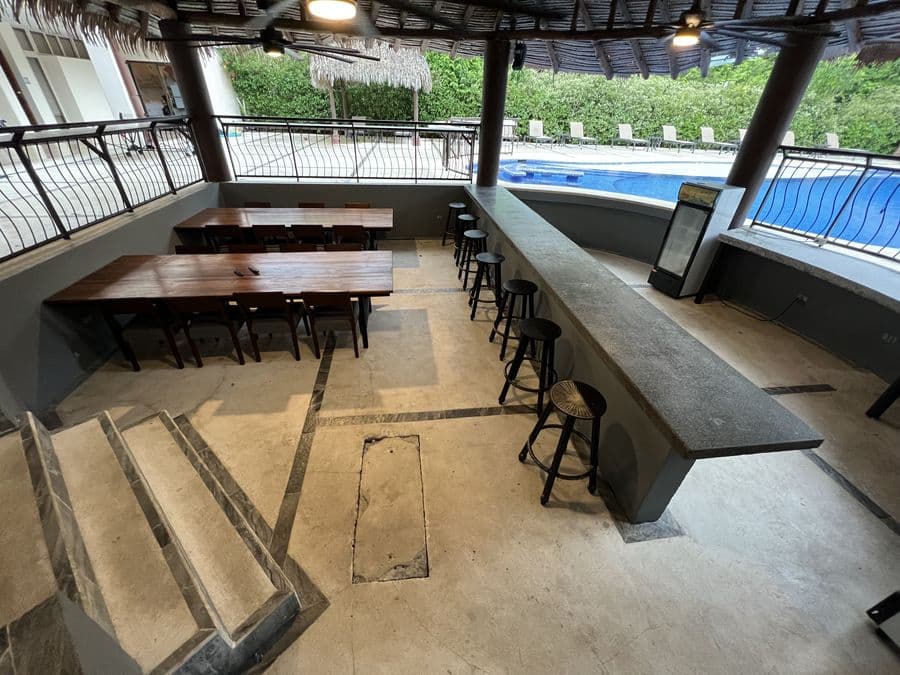 Rancho De Suenos
20 Bath
BUILT FOR ENTERTAINING! This place is AWESOME! Large Living Room with TV, Sofas, Sound System, Dining Table with Seating for 28 People, Bar Area with Fridge, and Dance Floor with Laser Lighting. Adjacent room has more sofas, TV, and Pool Table. The Large Resort Style Pool is equipped with jacuzzi (not heated), lighting, swim up bar, and plesnty of lounge seating around the pool. The Large Rancho has two more TVs, Large Bar with sink, refrigerators and more seating. Next to the rancho is more outdoor (covered area) tables and chairs for outdoor eating, meetings or sinply to hang out and watch TV.
20 Tastefully decorated bedrooms, include comfortable beds, quality linens and pillows, TV, private bathroom, AC and a safebox.
Ideal for Large Family Gatherings, Corporate Retreats, Yoga Retreats, Bachelor Parties, Fishing Tournaments etc…
INCLUDES Private Daily Driver with 22 Passenger Bus:
Travel within Los Sueños, Jaco Beach and Hermosa Beach Only. A recent model vehicle along with certified local driver for up to 15 consecutive hours per rental night. There is no daily driver on check out day. Bus allows for maximum of 25 people. Additional driver and bus available for a fee. Gas is included, but some limitations or restrictions may apply. Airport transfers are not included.
INCLUDES Daily Chef Service for Breakfast and Dinner:
Breakfast Service is 2 consecutive hours per day. Dinner Service is 3 consecutive hours per day. Check in day includes 1 Diner Service. Check out day includes 1 Breakfast Service. Includes Shopping Service and Chef Service Only. Groceries are not included.
2 OPTIONS AVAILABLE:
With 20 Bedrooms:
Max occupancy is 35 if singles or 52 if couples/ families/ mixed group.
With 13 Bedrooms:
Max occupancy is 16 if singles or 24 if couples/ families/ mixed group.
Always Private for your group only.
Green Season
May 1 – December 20 • 3 night minimum
$2,900
/night
Peak Season
December 20 – May 1 • 4 night minimum
$3,500
/night
Green Season
May 1 – December 20 • 3 night minimum • Extra Room +$100
$2,300
/night
Peak Season
December 20 – May 1 • 4 night minimum • Extra Room +$100
$2,900
/night