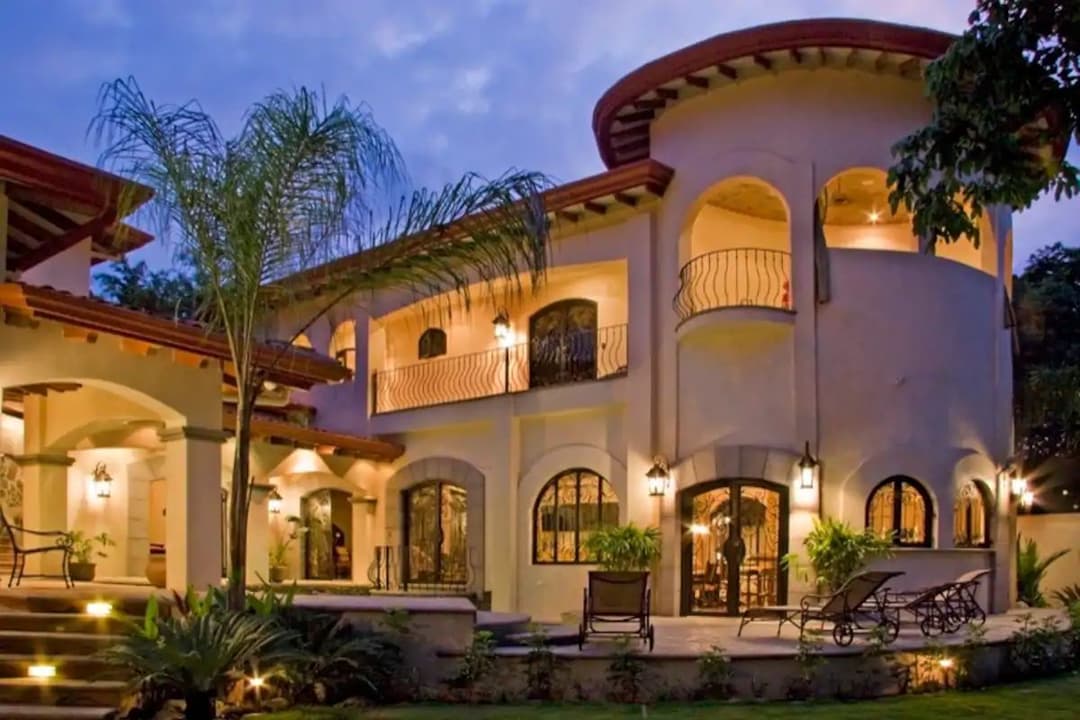 South Beach
5 Bath
Home inspired by the villas of Tuscany and the historic courtyard homes of Guatemala. This 5,700 square foot (550 square meters) villa is only half a block to Jaco Beach. This house is excellent for all of your home entertainment needs. An open air game room with quality pool table and seating area. Marvelous, open spaces for indoor and outdoor living, with a great room that is fully equipped with a large flat screen television, gourmet kitchen, and dining area all of which opens to the garden, terrace and swimming pool.
 The property is very private with the swimming pool located just outside the main house in the courtyard.  About a 2 minute walk to the beach and around a 4 minute drive into central Jaco. Great place to stay for those looking for both luxury and privacy and still close to the beach and town. 
Green Season
May 1 - December 19 • 3 night minimum
$1,100
/night
High Season
January 5 - April 30 • 4 night minimum
$1,350
/night
Peak Season
December 20 - January 4 • 7 night minimum
$1,500
/night
Disclaimer
Prices listed up to a maximum of 12 people.